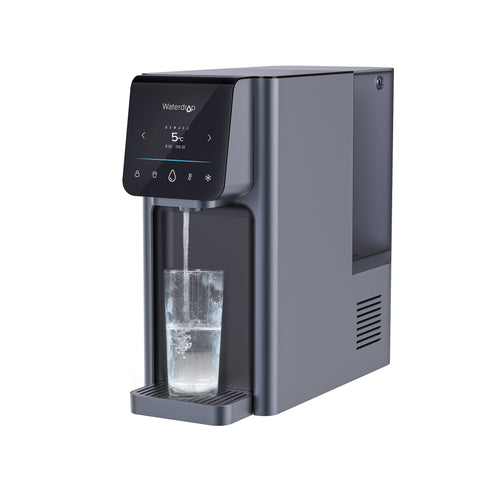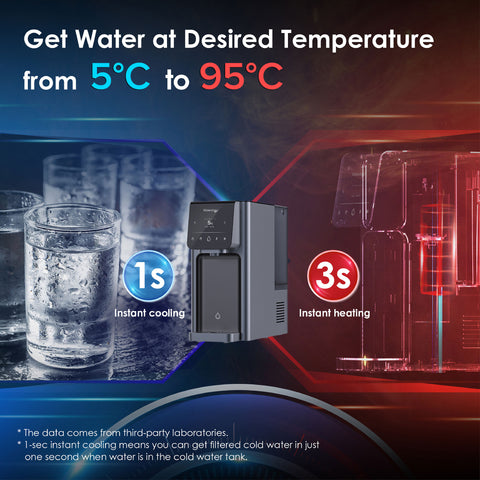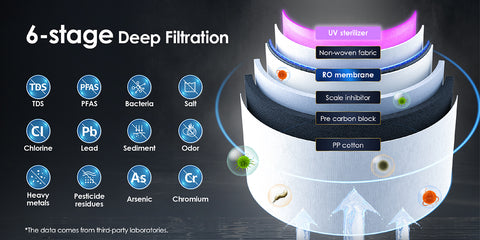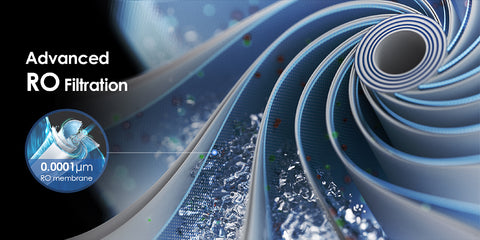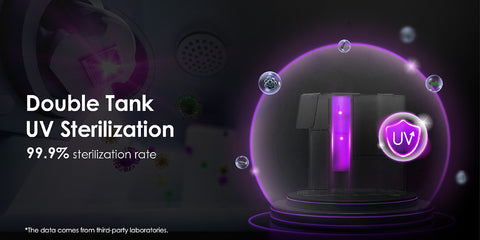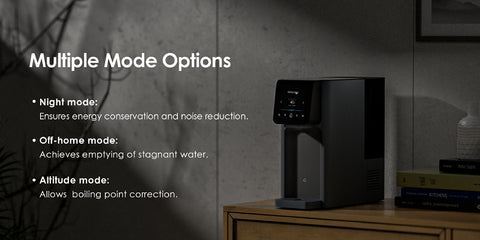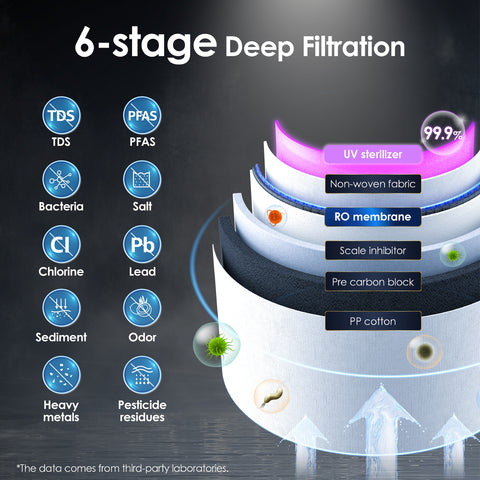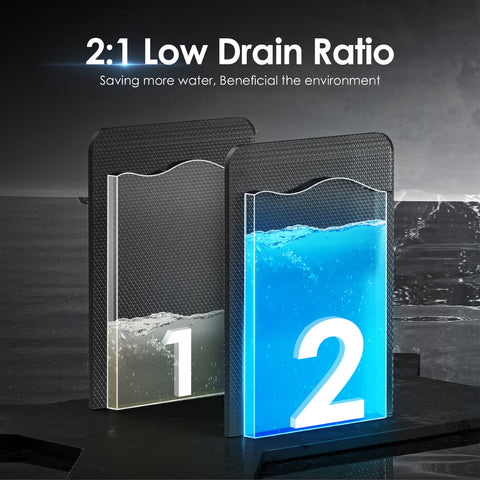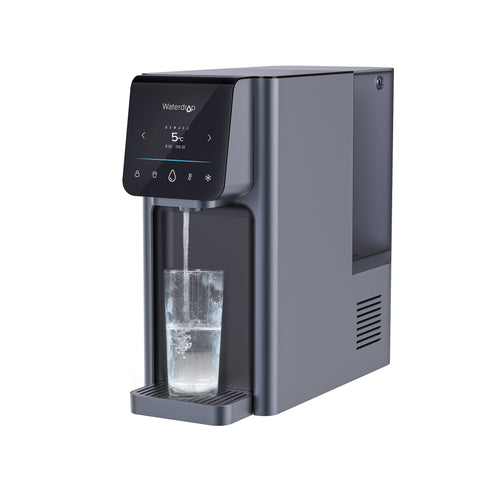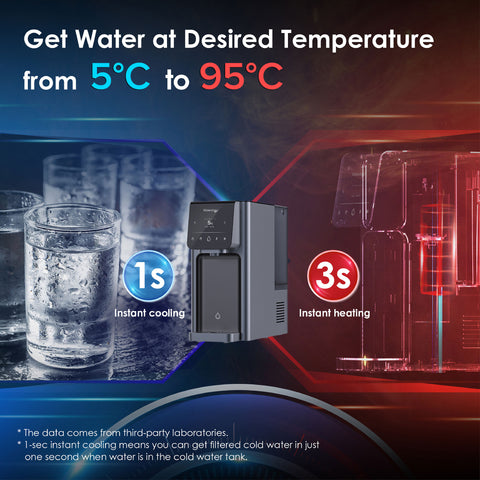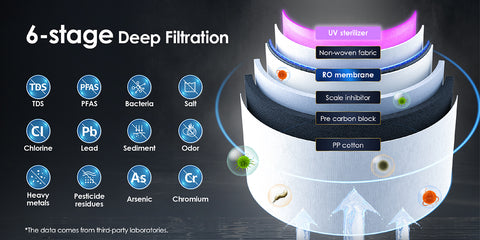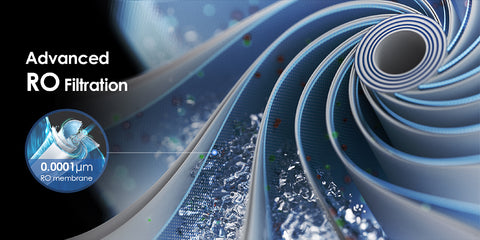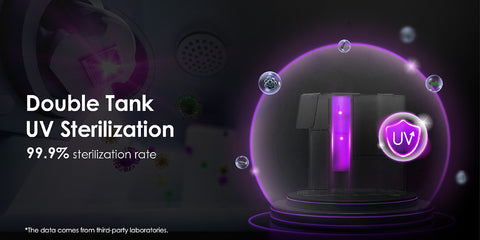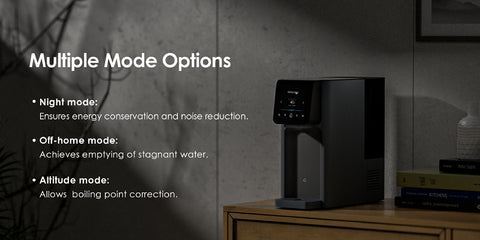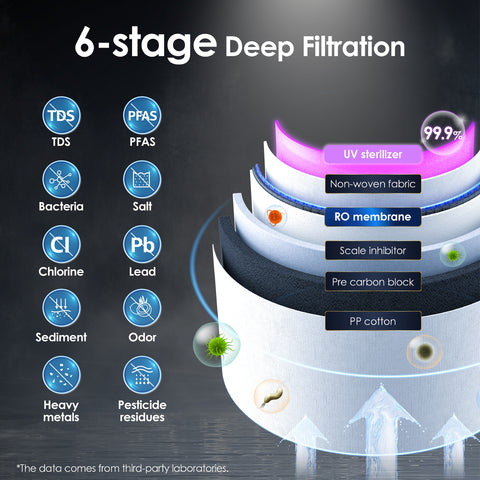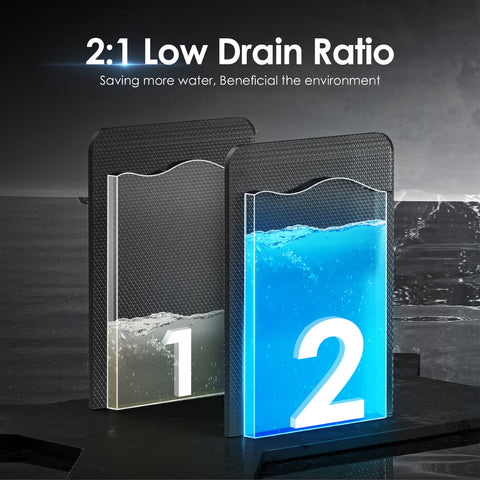 Overview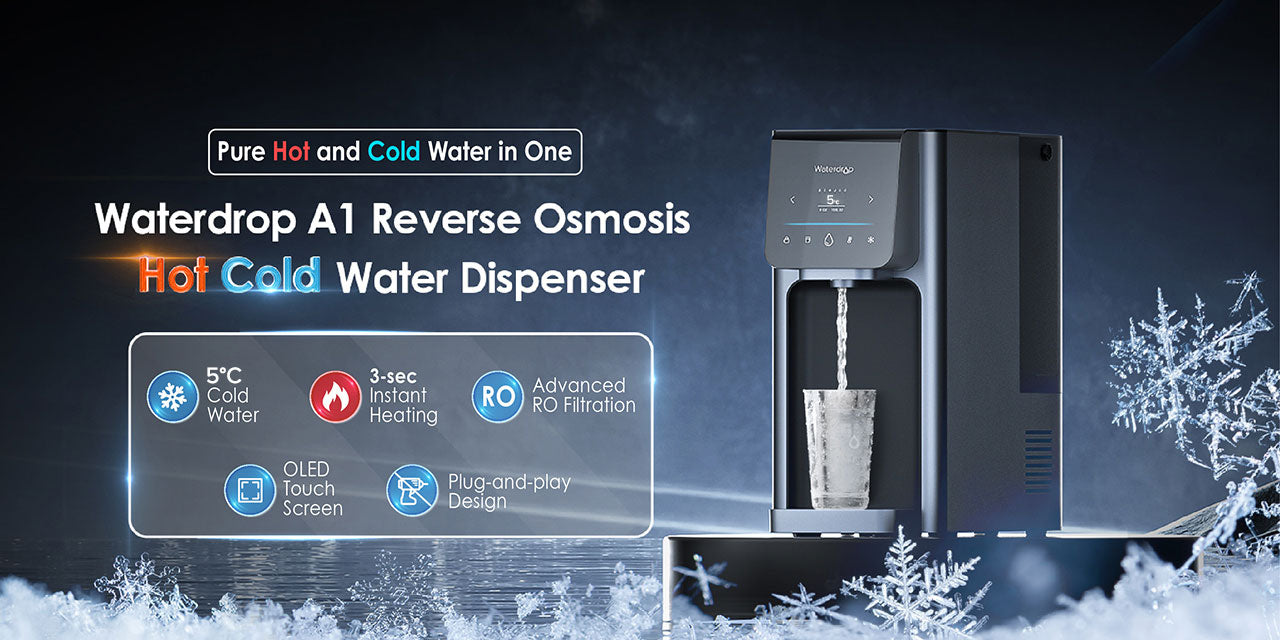 High Performance Filteration
With 6-stage filtration, A1 can effectively reduce PFAS, fluoride, heavy metals like lead, chromium, arsenic, iron, radium and calcium, salts like nitrate and chloride as well as large particles.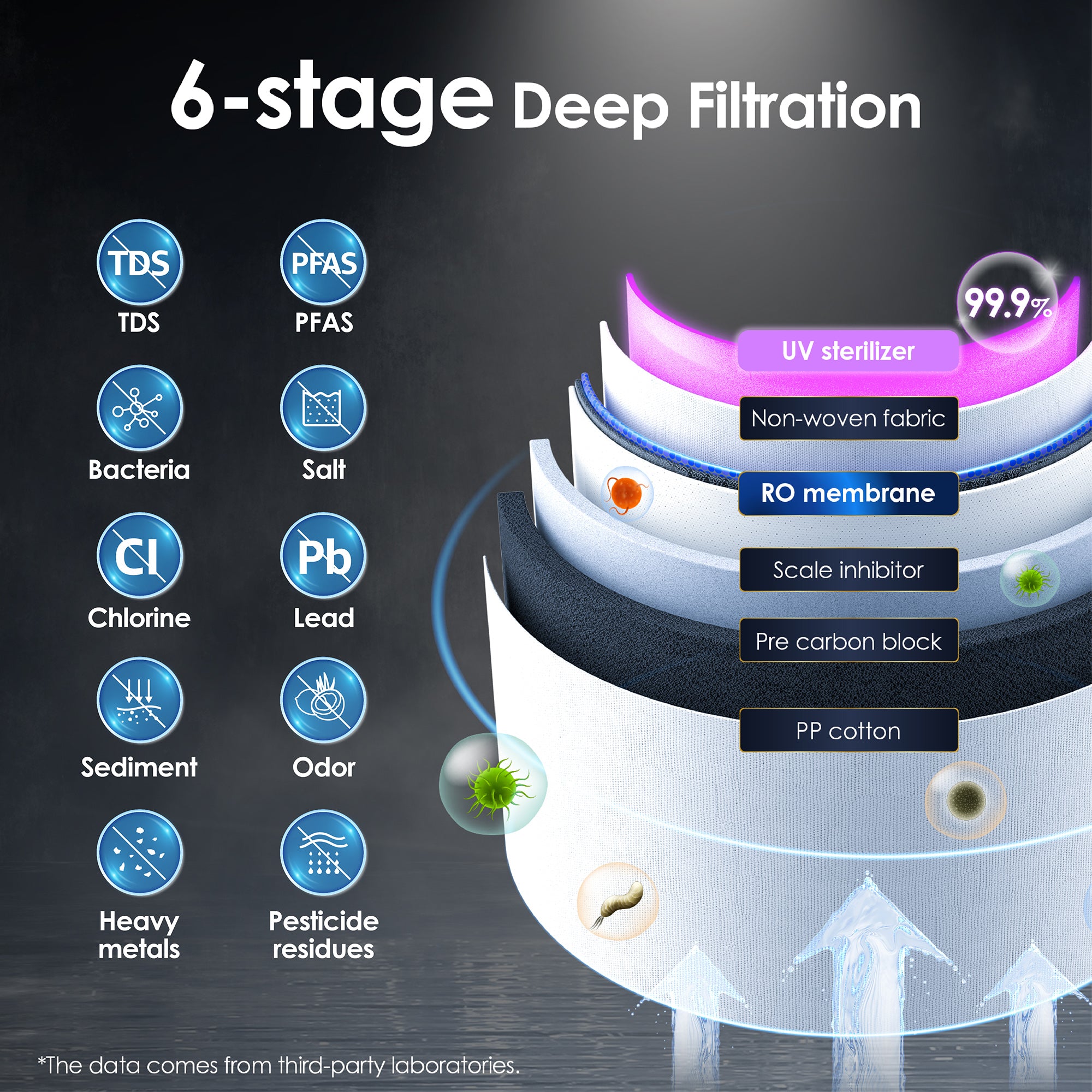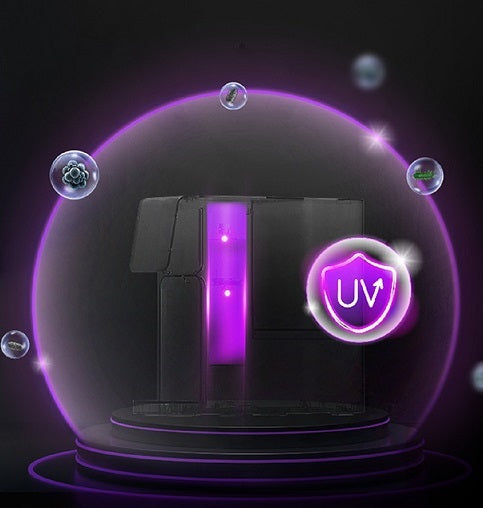 Safer & Smarter LED UV Sterilizer
The advanced LED UV chip in this RO system helps to effectively filter 99.9% of bacteria and viruses in your water. Unlike the mercury-vapor lamp, it won't release harmful toxins and heavy metals.
Plenty of options
There are five standard cup volumes and six preset temperatures to choose from to cater to your water needs and preferences, including options for ice-cold, room temperature, 45°C, 60°C, 85°C, and 95°C.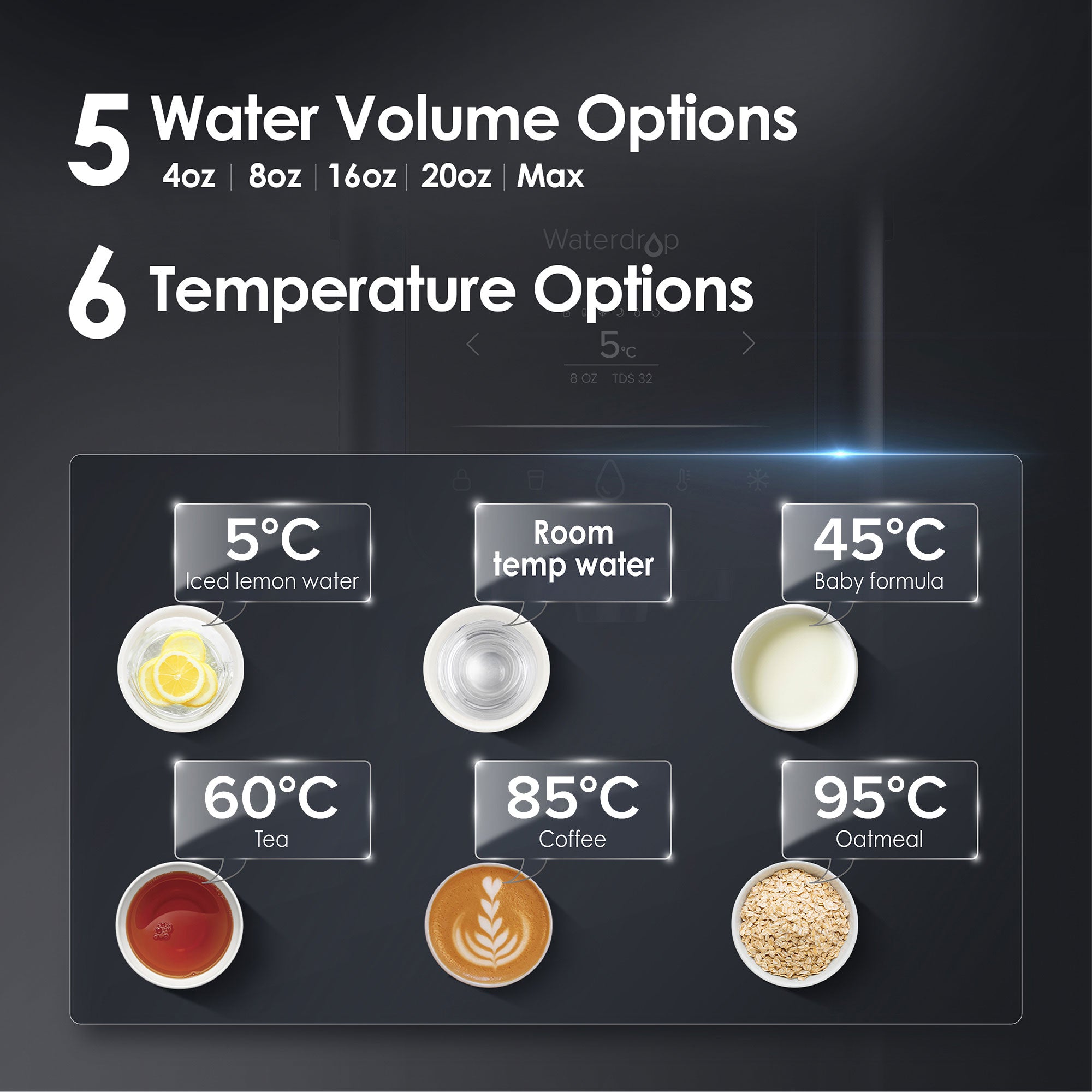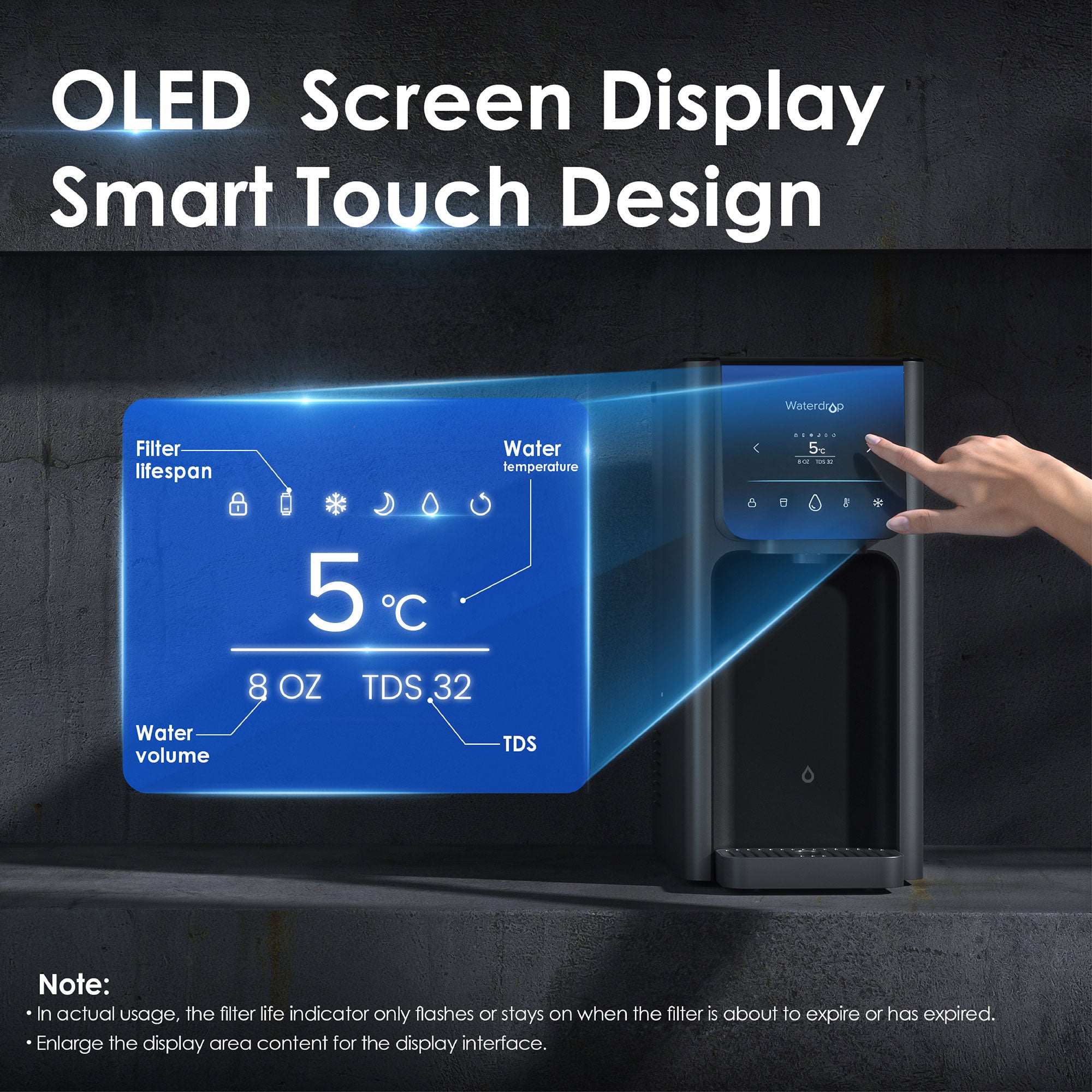 Smart Touch Display
Not only to navigate through different temperature and cup volume options, but get real-time TDS reading and filter-life status