Overview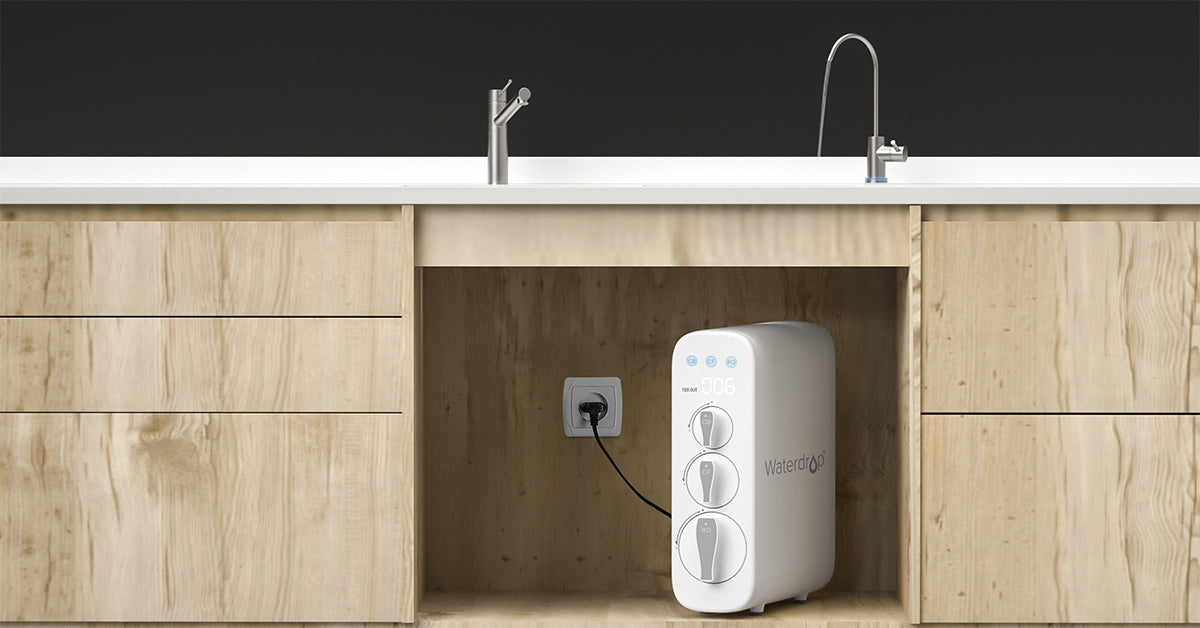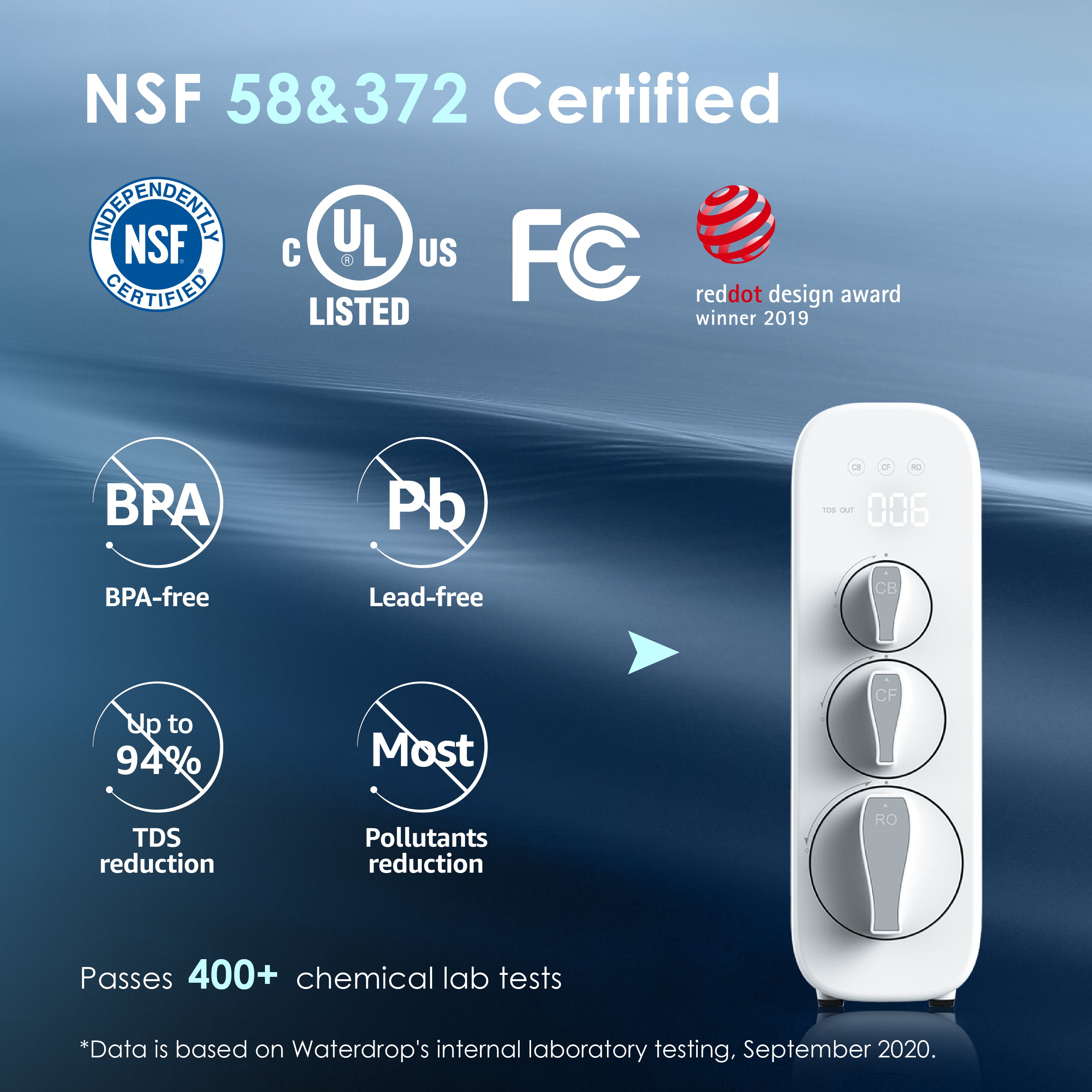 Fully Certified
Waterdrop reverse osmosis system is tested and certified against NSF/ANSI standard 58, the TDS reduction rate is up to 91.9%.

Tested and certified against NSF/ANSI standard 372, Waterdrop RO system employs lead-free materials, giving you a safe product.

G3 is fully ESMA certified in the UAE.
Smart Indicators
Displays water quality and filter health in real time. Understands every drop of water!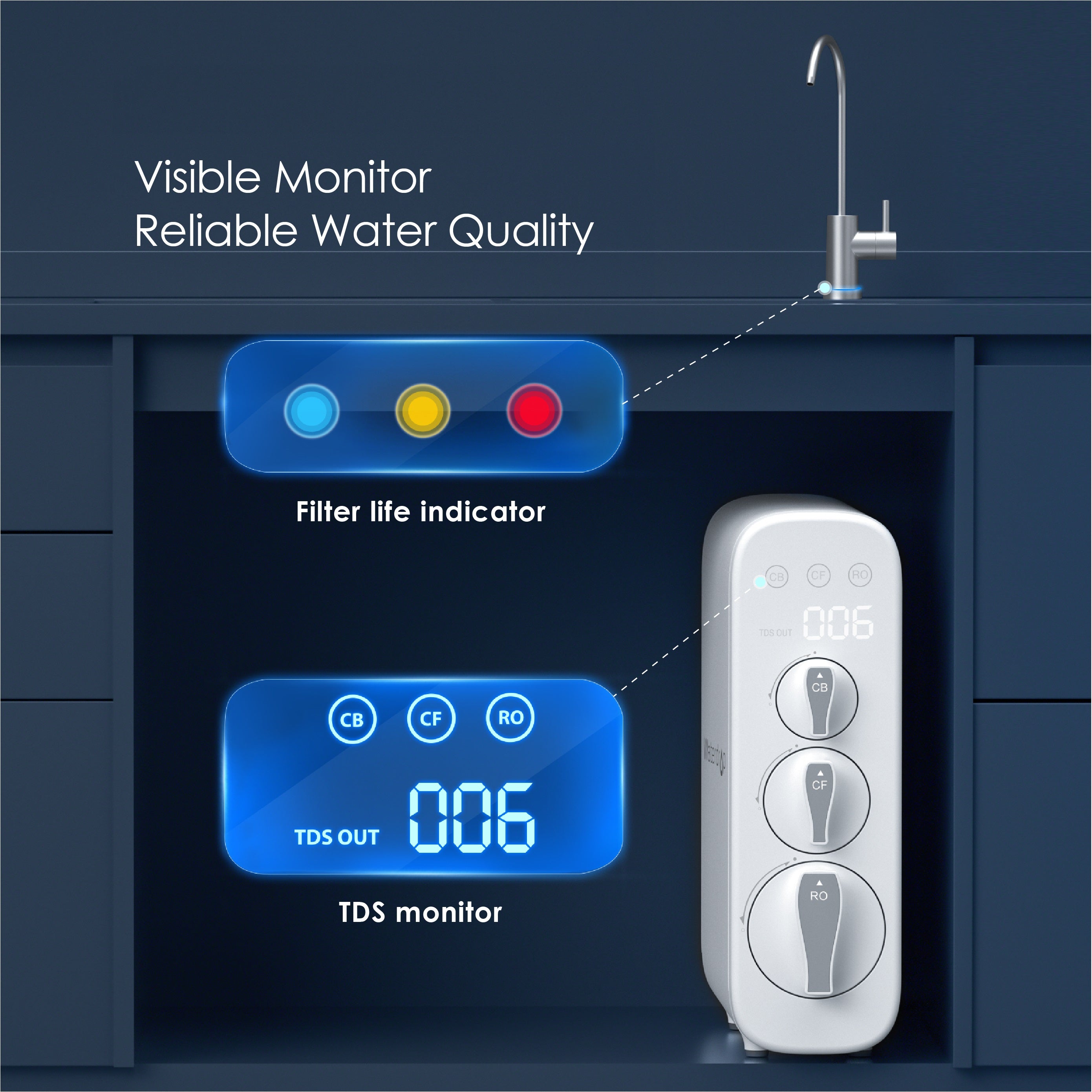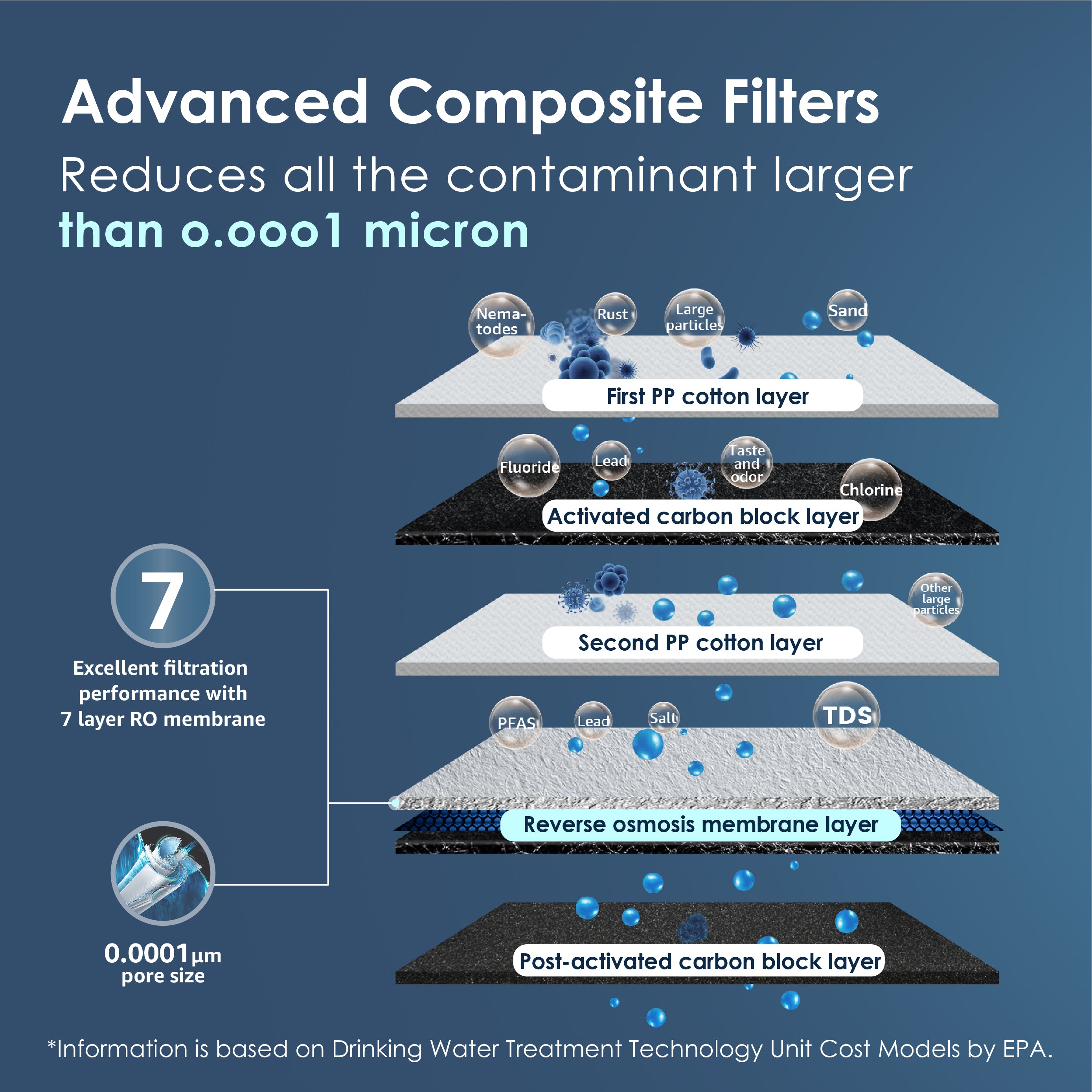 6-stage deep filtration
Reduces chlorine, sand, rust, solids, TDS, chloramine, limescale, heavy metals, bacteria, viruses, and other most harmful contaminants.

Carbon block is made from supreme coconut shell, ensuring that you enjoy ultra-fresh, healthy, great-tasting drinking water.
Tankless and Space Saving
Tankless design prevents bacteria from forming, there by ensuring the freshness of your water.

Saves 50% in under-sink space, leaving your kitchen clean and organized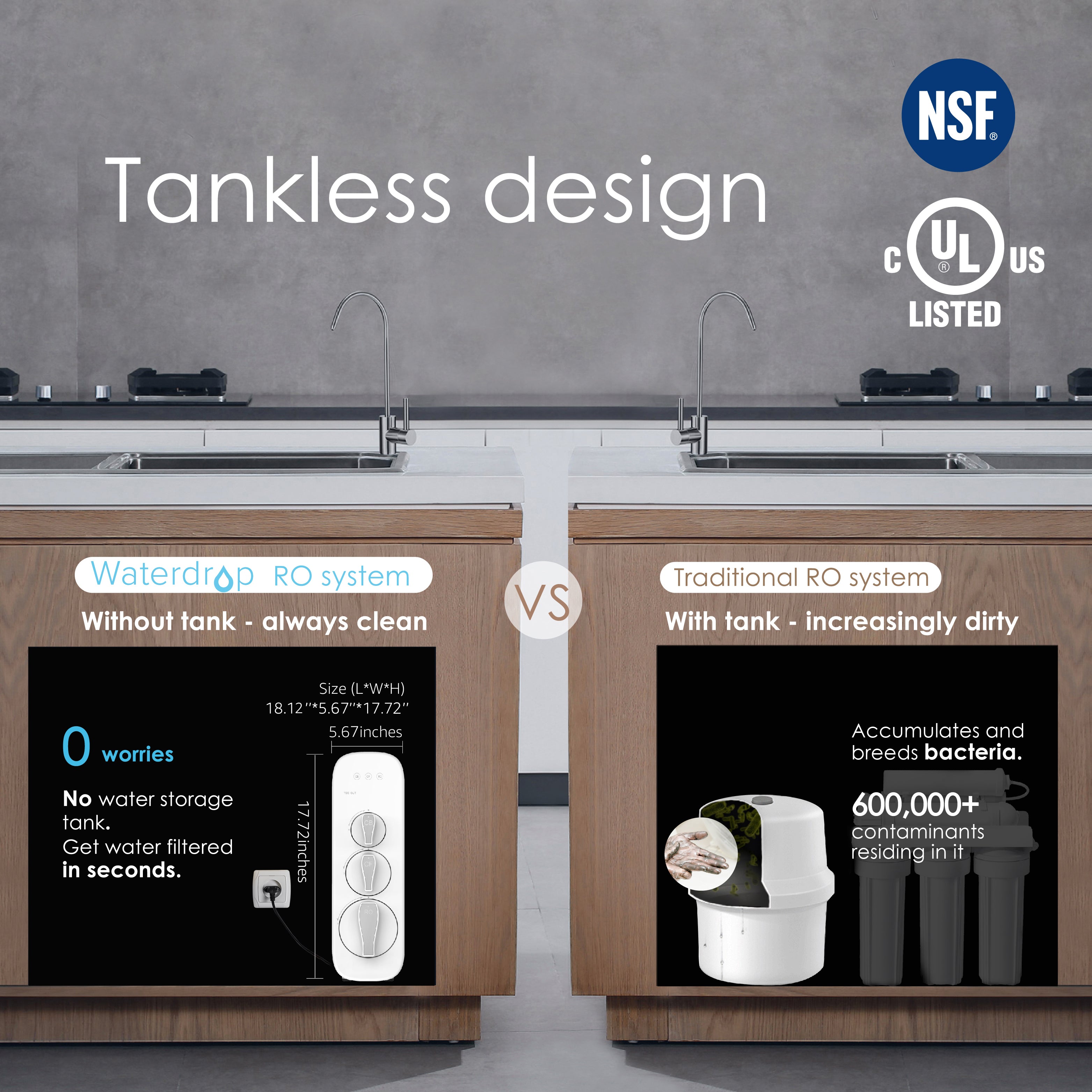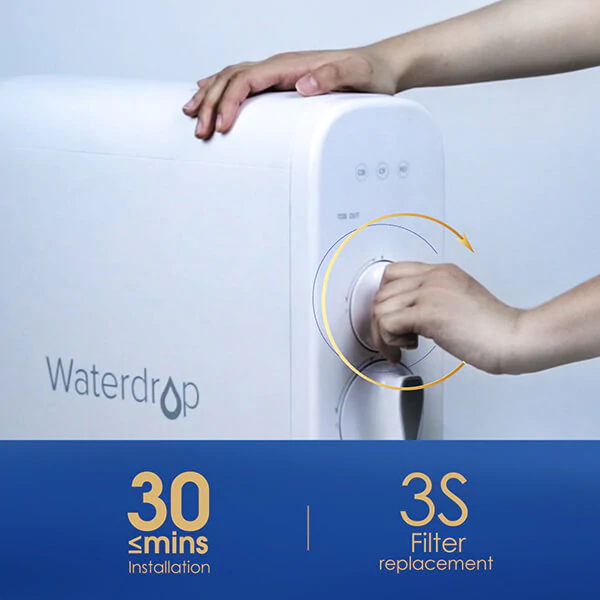 No Annual Contract
Easy twist-and-turn filter replacement.