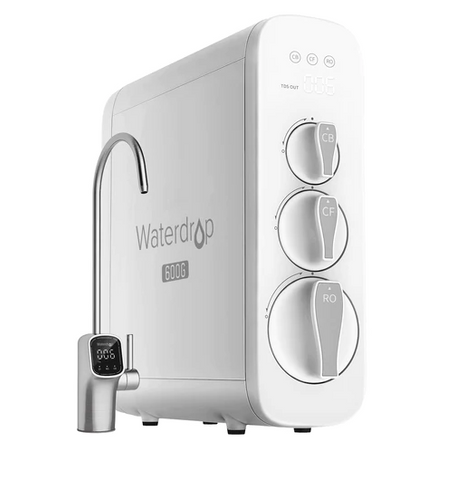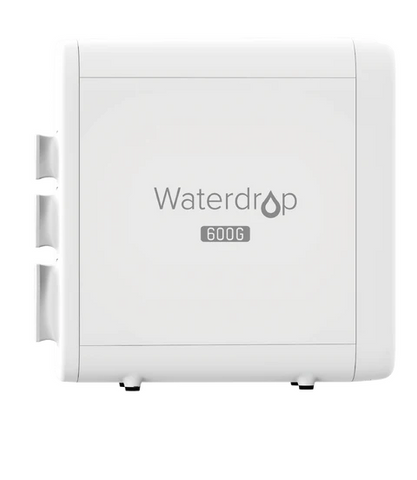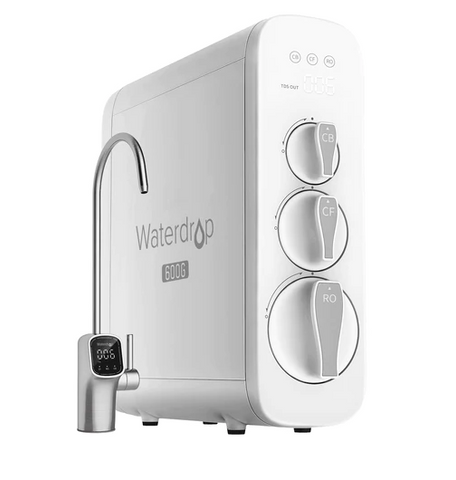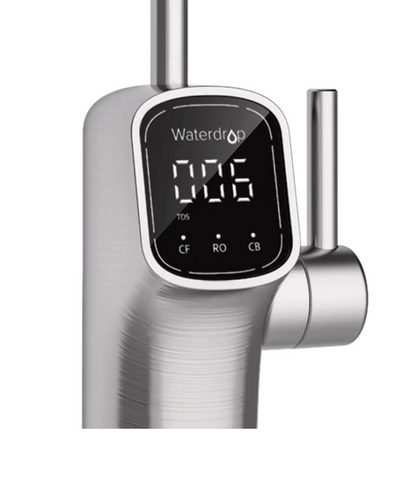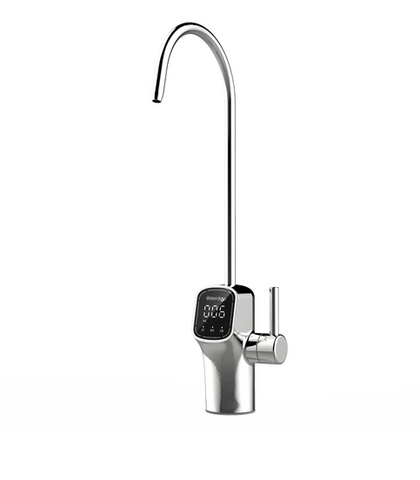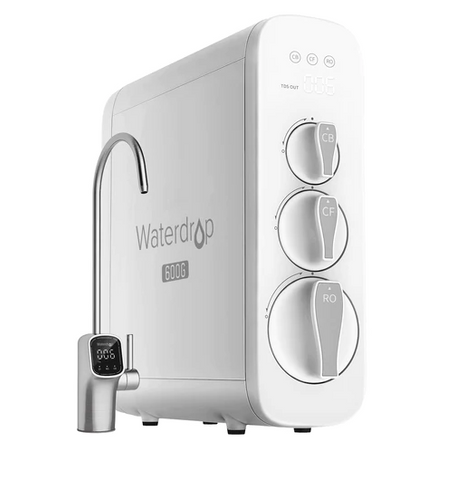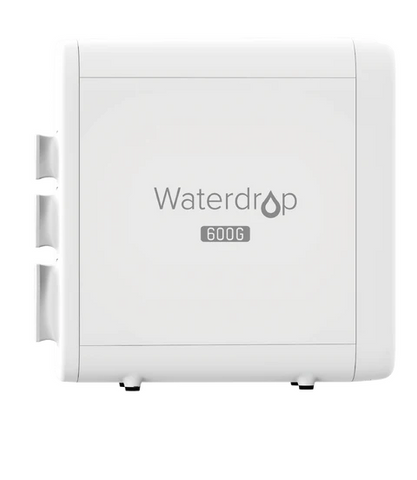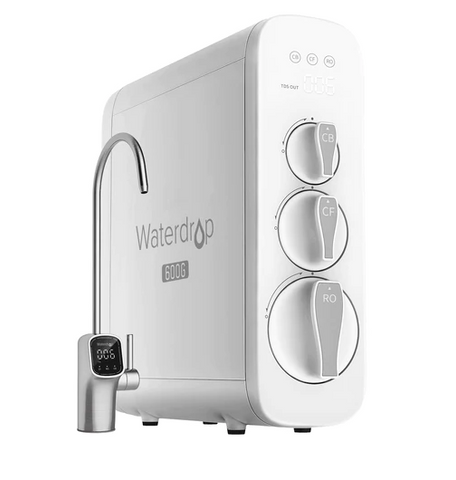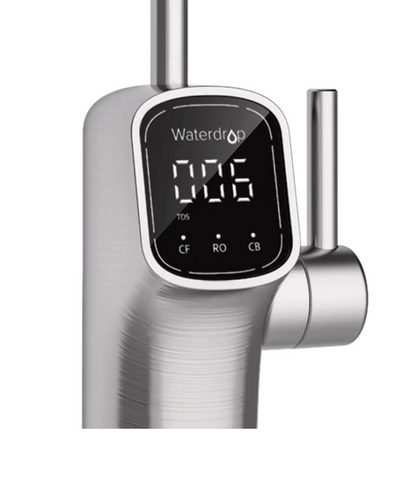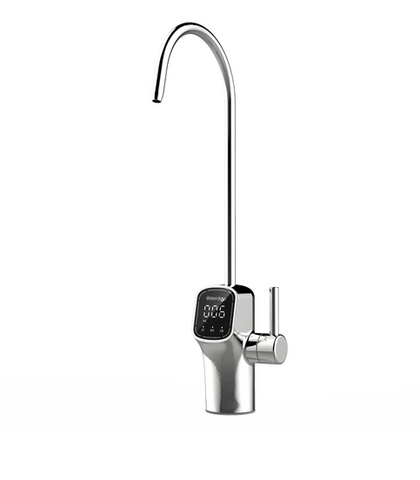 Overview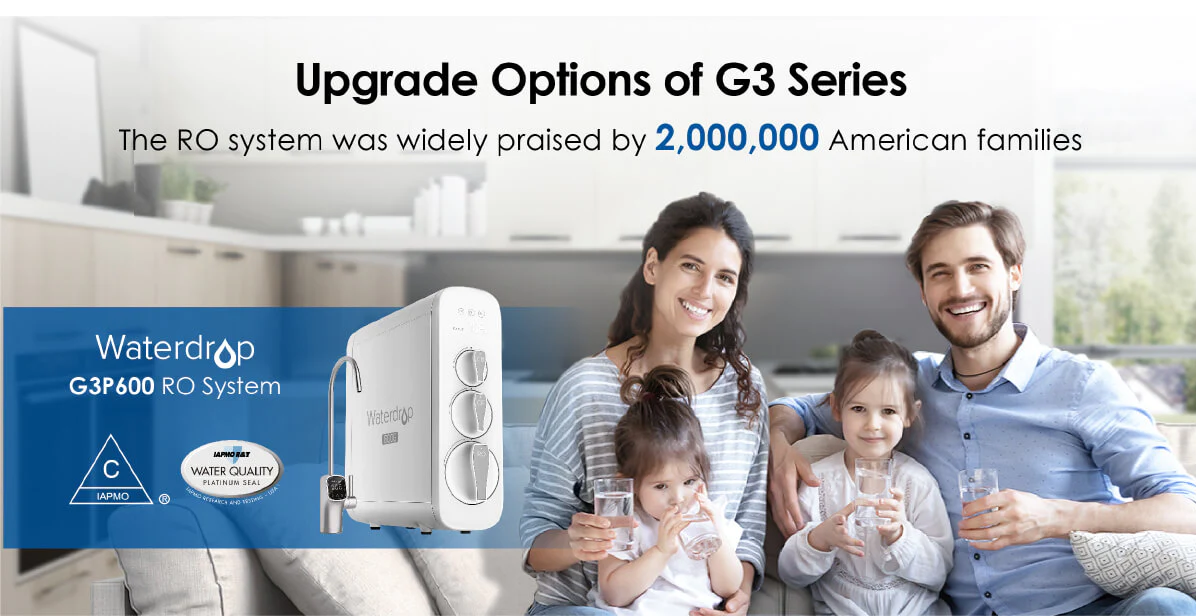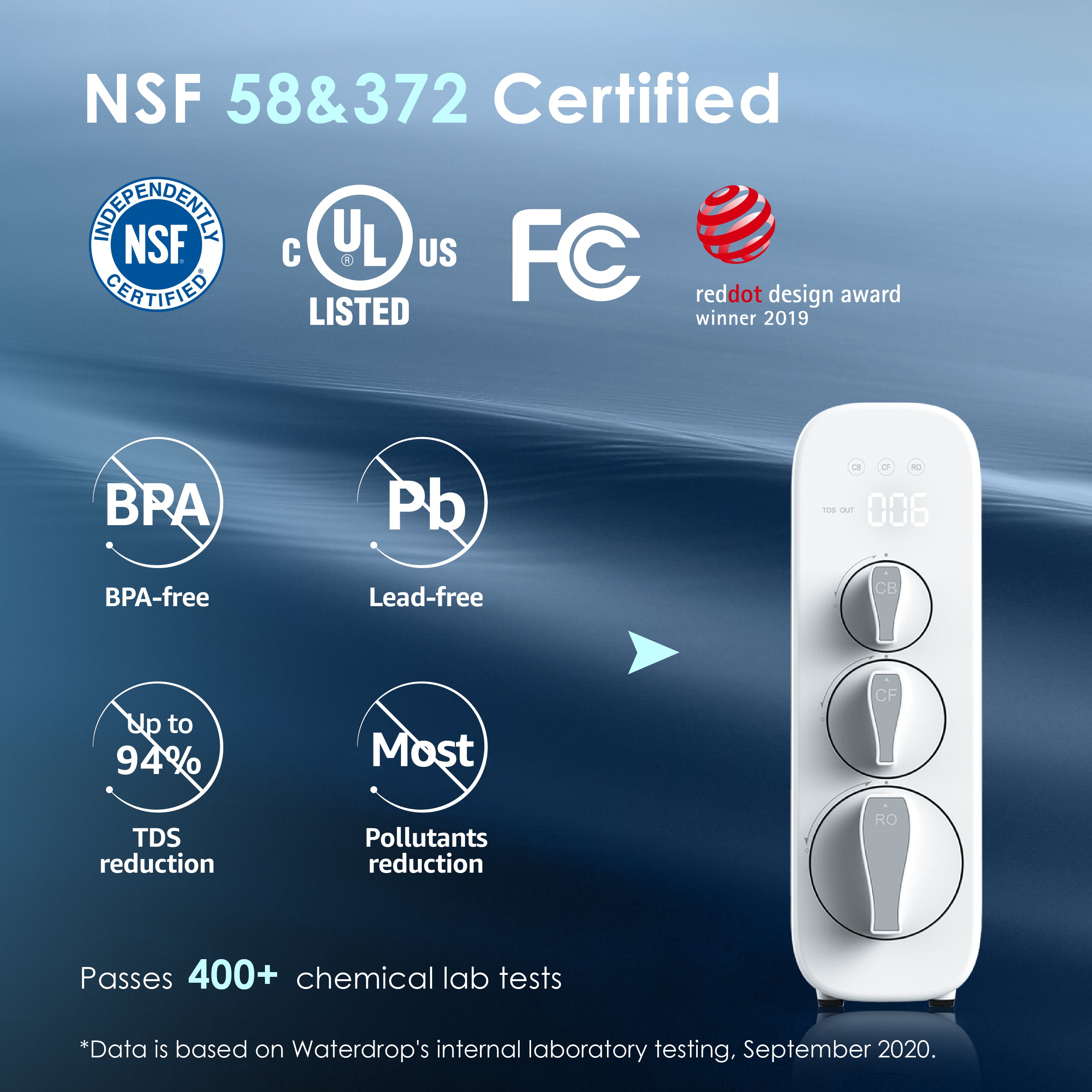 Fully Certified
Waterdrop reverse osmosis system is tested and certified against NSF/ANSI standard 58, the TDS reduction rate is up to 91.9%.Tested and certified against NSF/ANSI standard 372, Waterdrop RO system employs lead-free materials, giving you a safe product.
Smart Digital Faucet
The reverse osmosis water system is built with a smart display faucet with TDS monitoring and filter life detecting functions, which helps you to get the water quality and filter life at a glance.*Please note that the TDS level may vary based on your local water quality.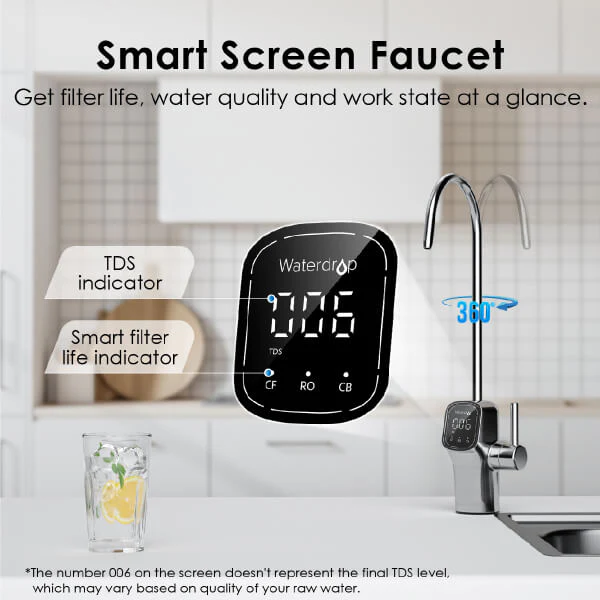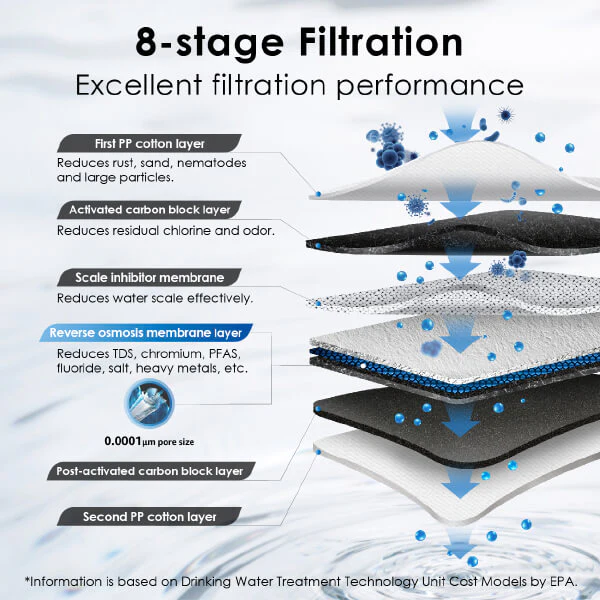 8-stage deep filtration
Through 8-stage deep filtration, it can reduce chlorine, taste and odor, chloramine, scale, turbidity, cysts, and many heavy metals, such as hexavalent chromium while improving the taste of water.
Tankless and Space Saving
With the tankless design, it can effectively avoid secondary contamination of bacteria while freeing up 70% of under sink space.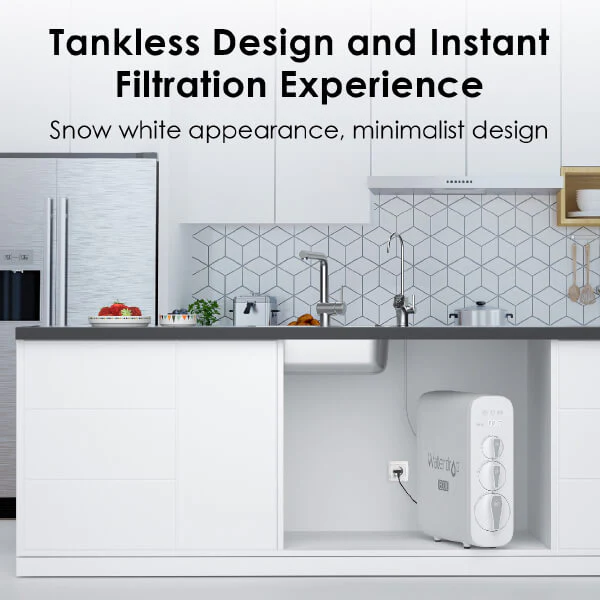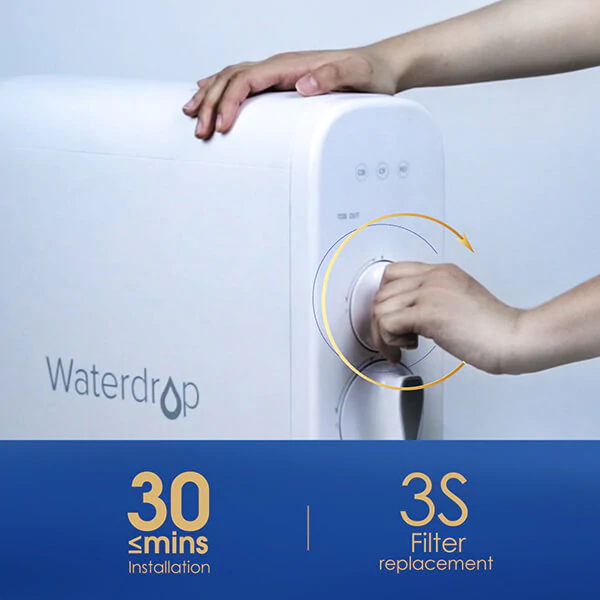 No Annual Contract
Easy twist-and-turn filter replacement.
Remineralization
The remineralization filter can connect to all types of under sink water filter systems. By adding one filter, you can enjoy remineralization water with a refreshing taste. Please click here to purchase this add-on filter.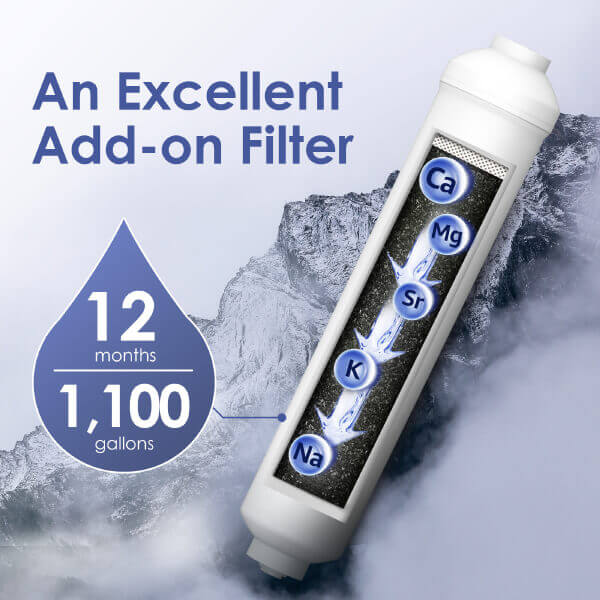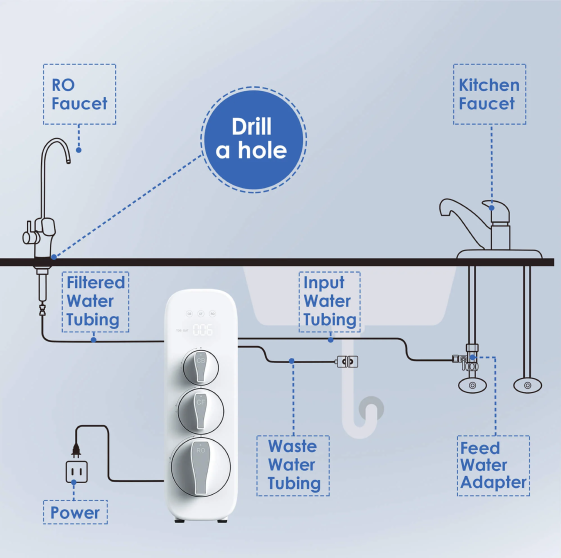 Important to note
Please refer to this diagram and be informed that you need to drill a hole on your countertop to place the smart faucet (No need for this step if your countertop already has a hole). Besides, an adapter will be installed on your household water tubing to connect to RO system's wastewater tubing and input water tubing.Electricity is required to run the RO system.We do not recommend using well water as source for our RO systems. We do not recommend connecting tankless RO to a refrigerator, ice maker or salt-based softener.It's highly recommended to install our RO system with components provided by Waterdrop. Installing the system with any parts or accessories that are not provided by Waterdrop may cause the system to malfunction or shorten the lifetime of the system/filters.