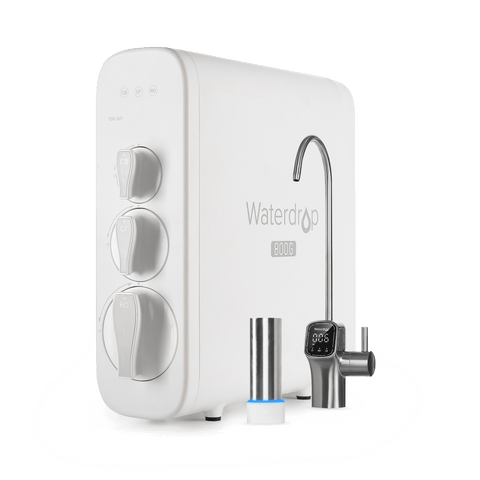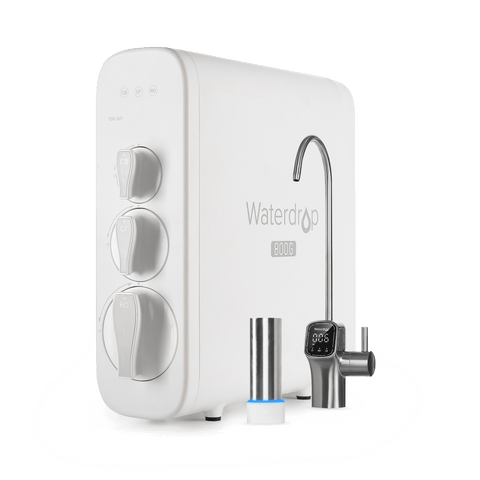 Overview

High Performance Filteration
With 7-stage filtration, G3P800 can effectively reduce PFAS, fluoride, heavy metals like lead, chromium, arsenic, iron, radium and calcium, salts like nitrate and chloride as well as large particles.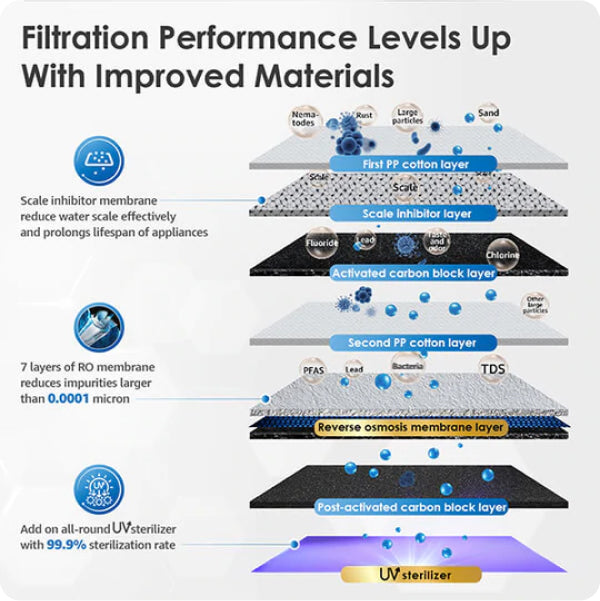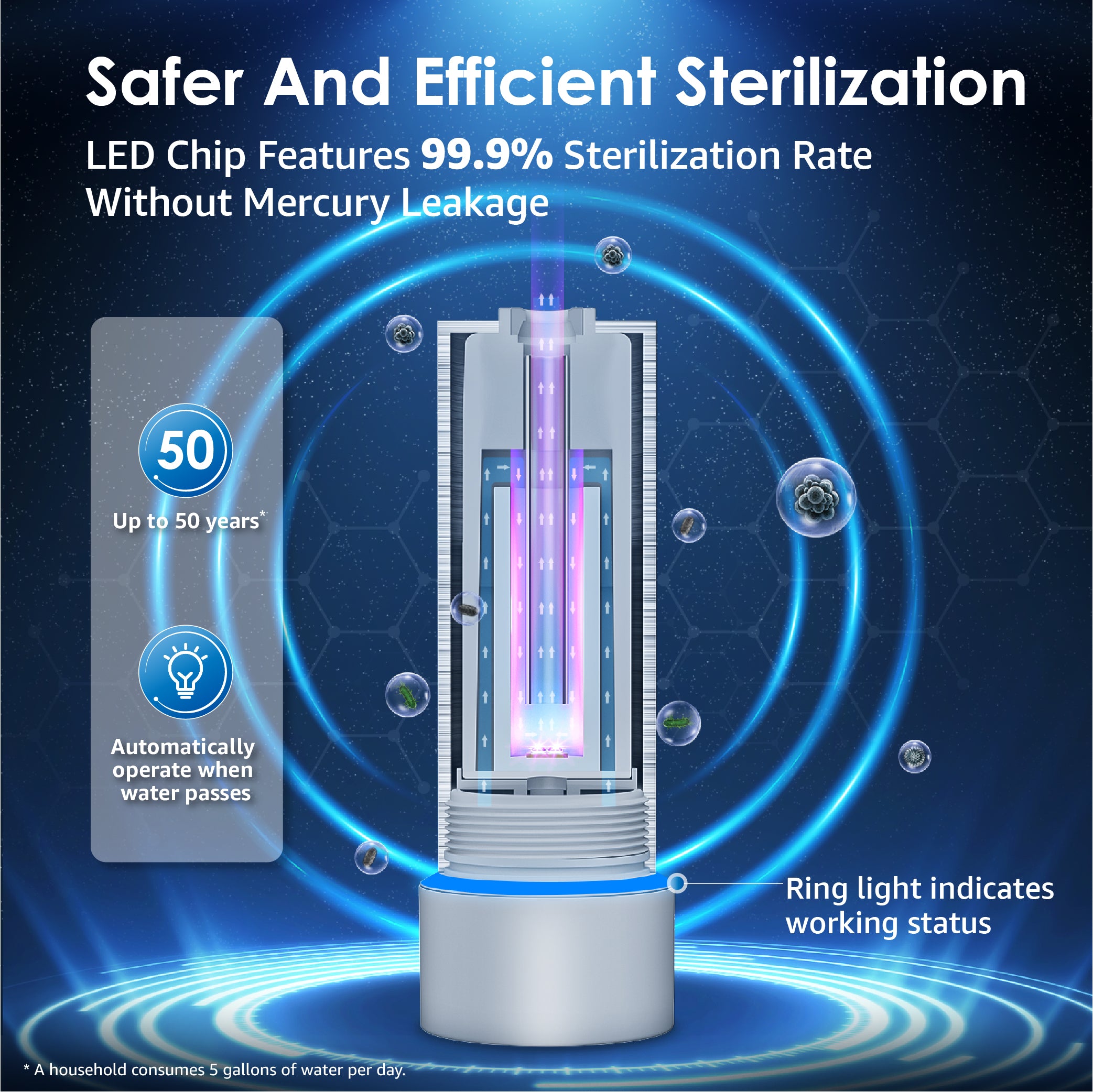 Safer & Smarter LED UV Sterilizer
The advanced LED UV chip in this RO system helps to effectively filter 99.9% of bacteria and viruses in your water. Unlike the mercury-vapor lamp, it won't release harmful toxins and heavy metals.

The UV lamp turns on automatically as water passes, helping you save energy.
Energy-Saving, Super Low Drain Ratio
With advanced water-saving technology, the reverse osmosis water filter lowers drain ratio to 3:1. Choose this environment friendly system and support your green life style, as well as saving your water bill.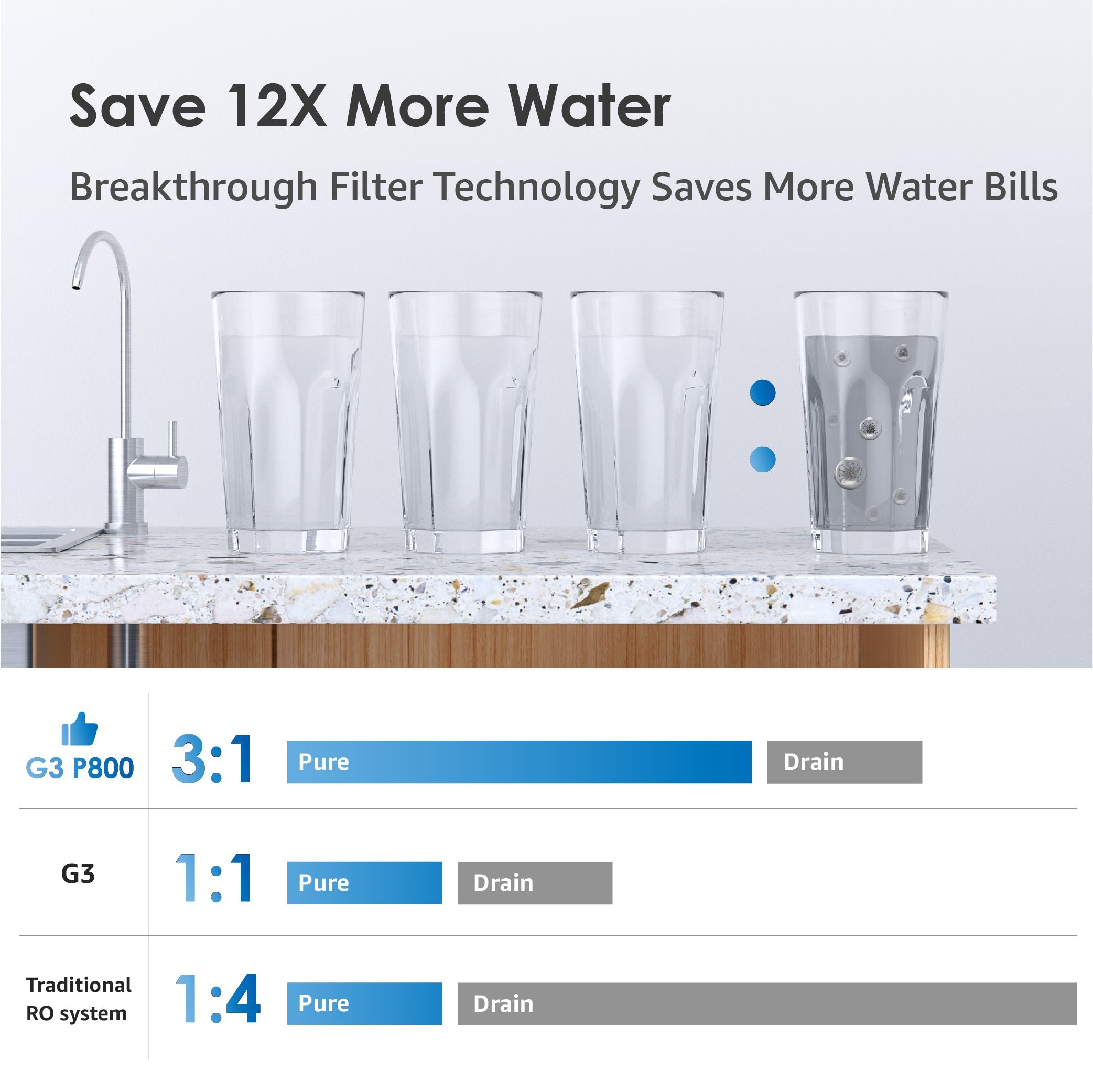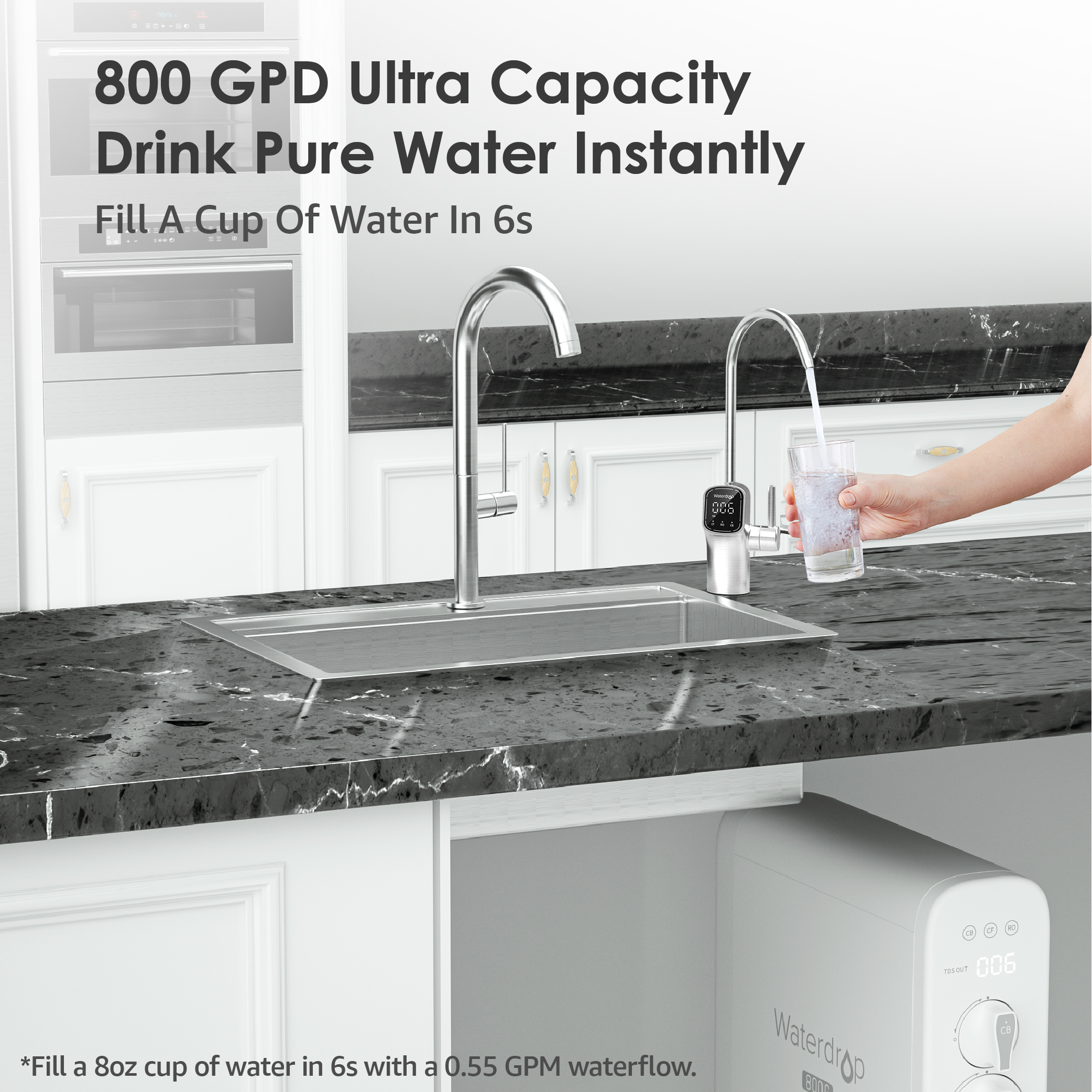 Larger Capacity Faster Flow
G3P800 has an ultra-large capacity of 800 gallons per day. It meets water needs of a big household and even small business. It fills a cup of water in 6 seconds. Never wait for pure water anymore.
Smart Real-Time Indicators
Smart indicators that displays real-time TDS values and filter's lifespan, you can monitor your water quality and filter health while using the device.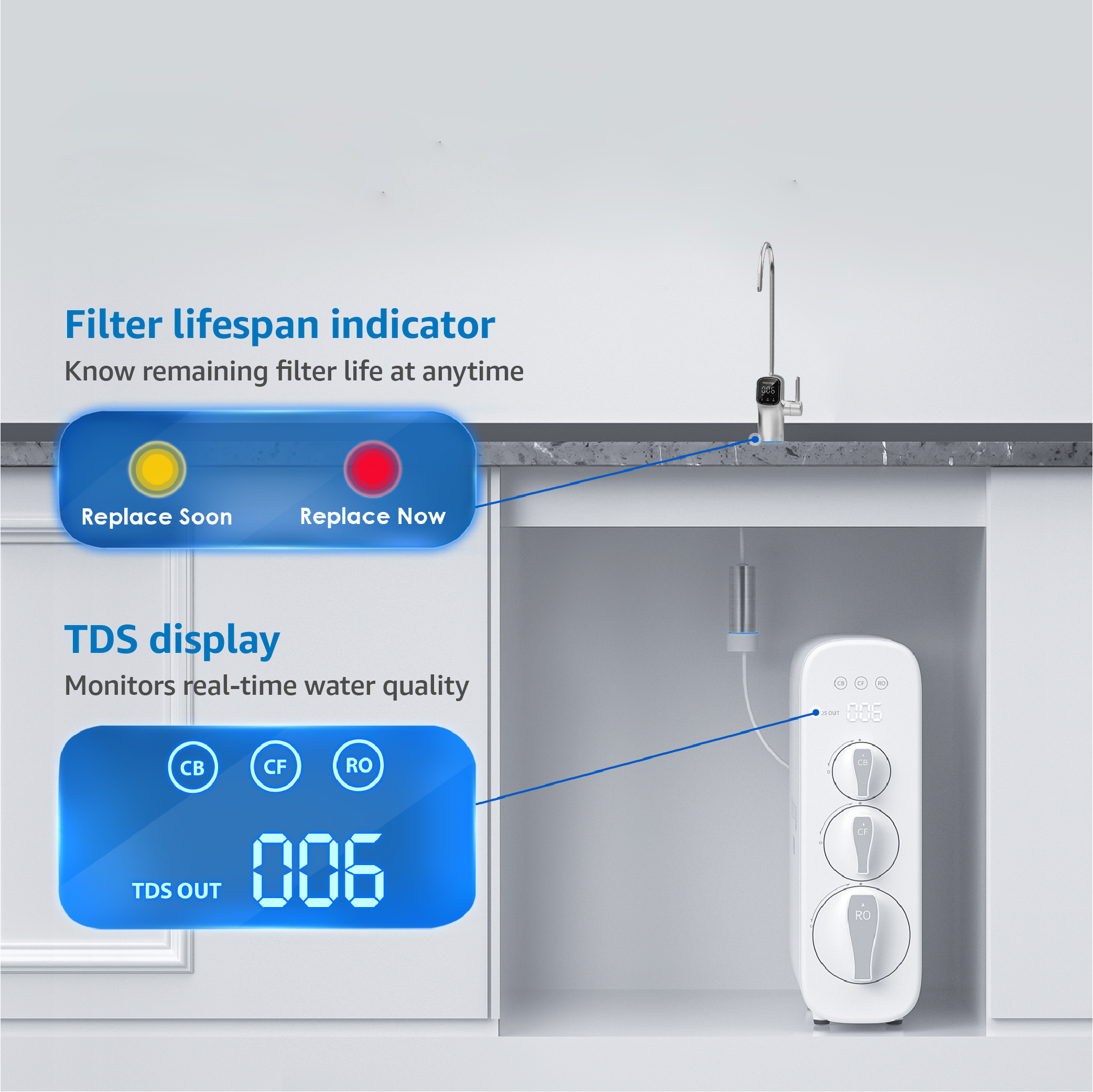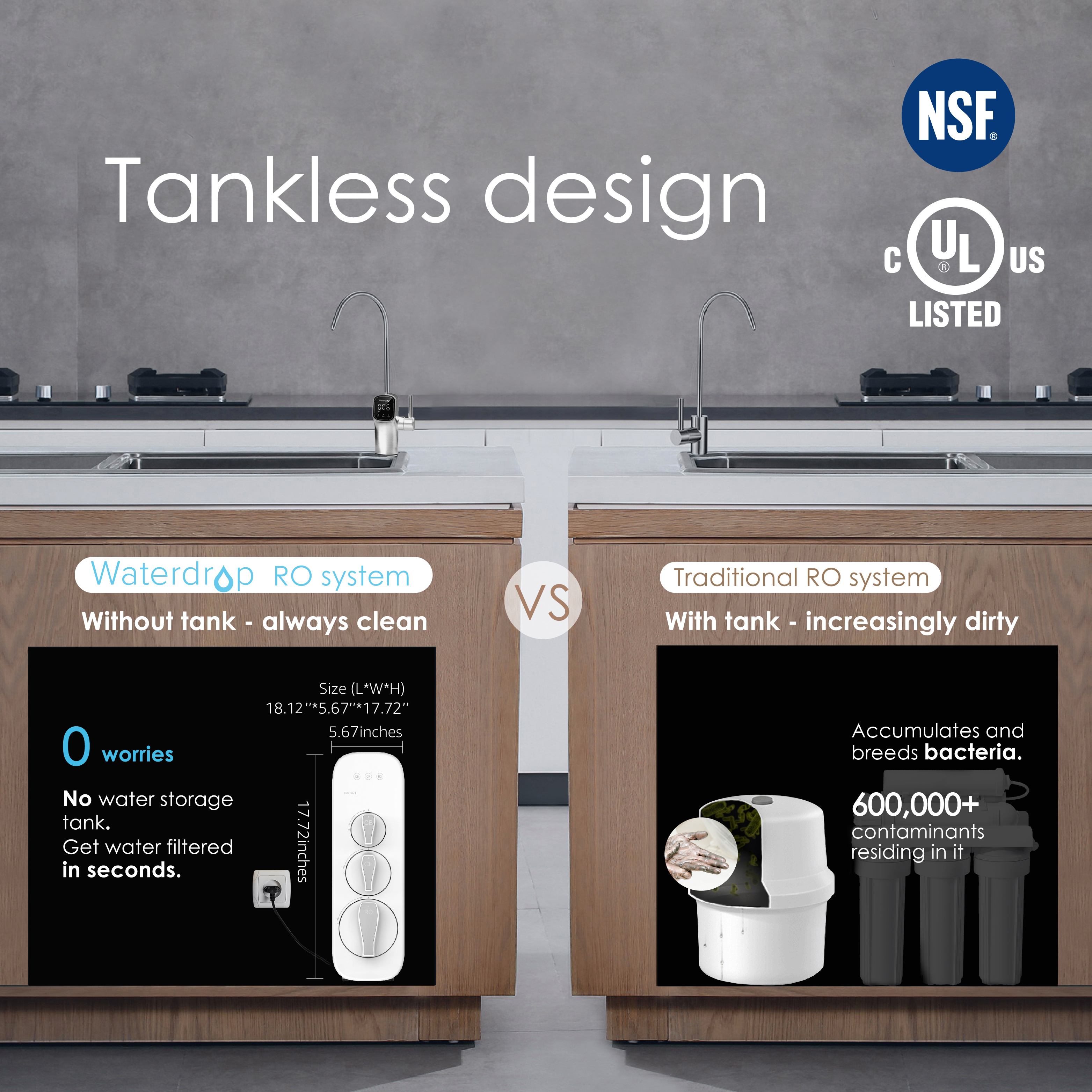 Compact-Sized
This tankless RO system has a large capacity but still compact in size. It saves more under-sink space.
Remineralization Filter
By adding an additional filter, you can enjoy remineralized water with a refreshing taste. This filtet is optional and is sold seperately.