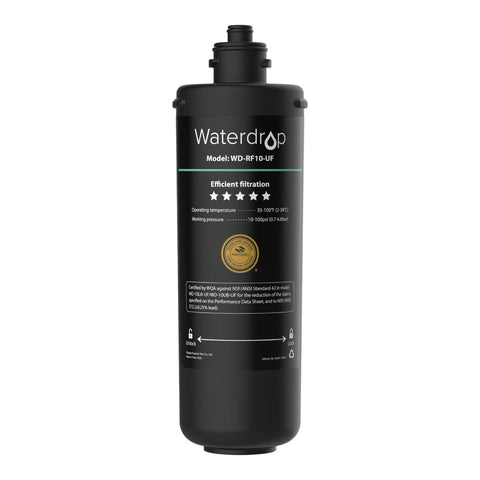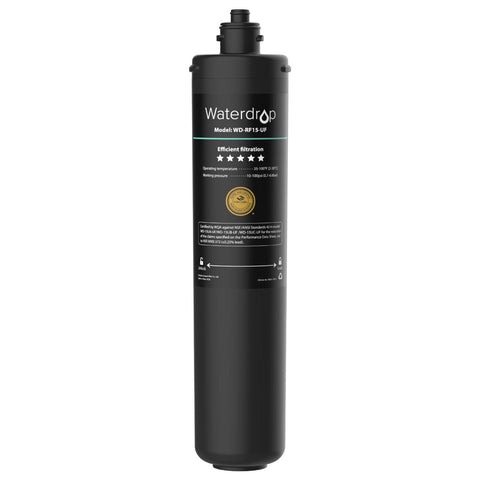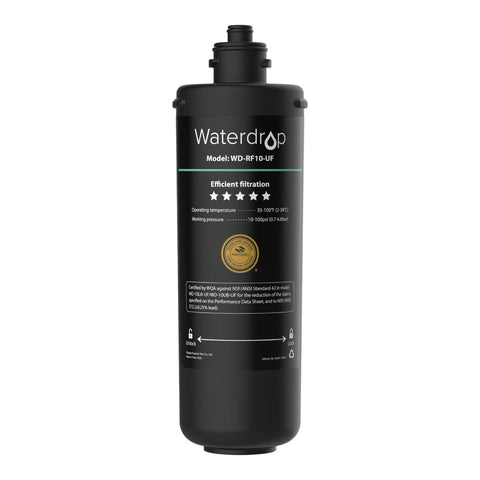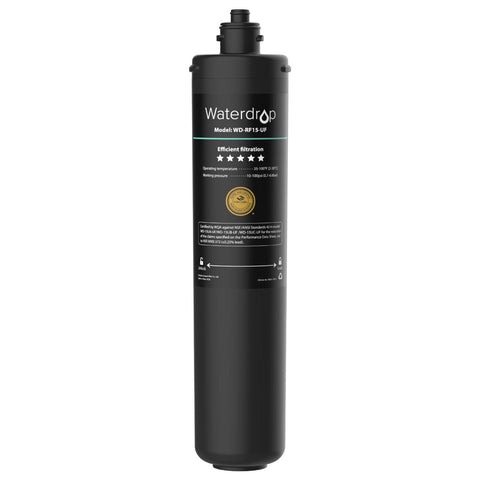 Overview
Advanced UF membrane
Any contaminants larger than 0.01 μm cannot go through the ultrafiltration membrane, which results in excellent filtration performance.[1]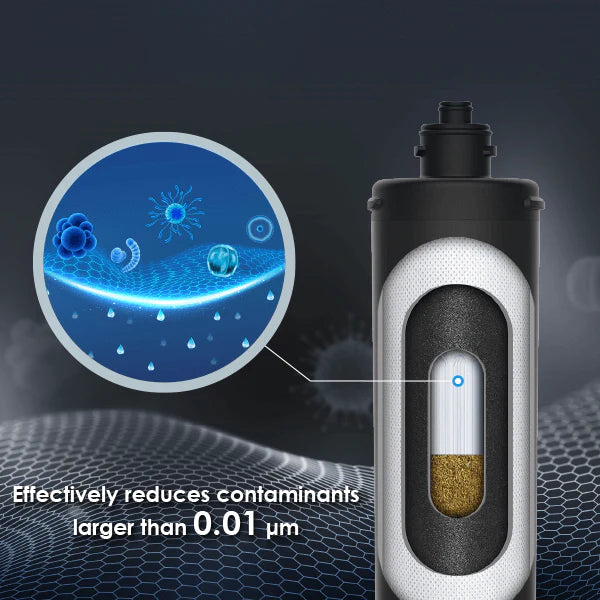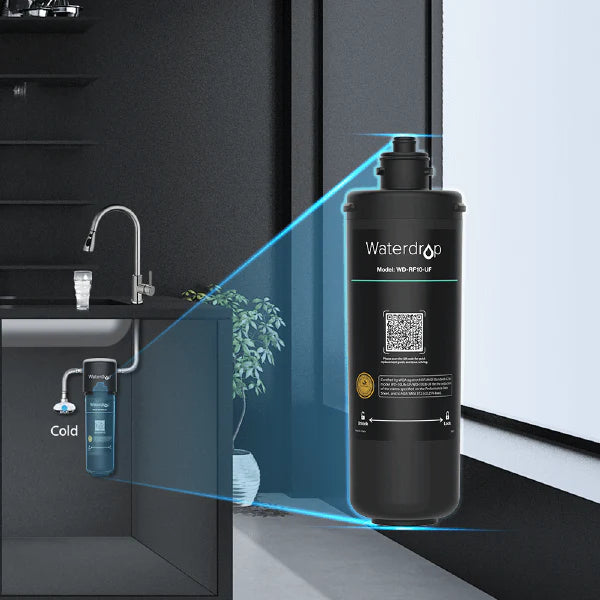 Compact but efficient design
The compact design saves a significant amount of under-sink space and creates more room for storage.
3-second filter replacement
Innovative system design allows you to replace the filter within only 3 seconds. The push-to-connect fittings make installation and replacement easier than ever, saving you time and effort. No additional tools needed!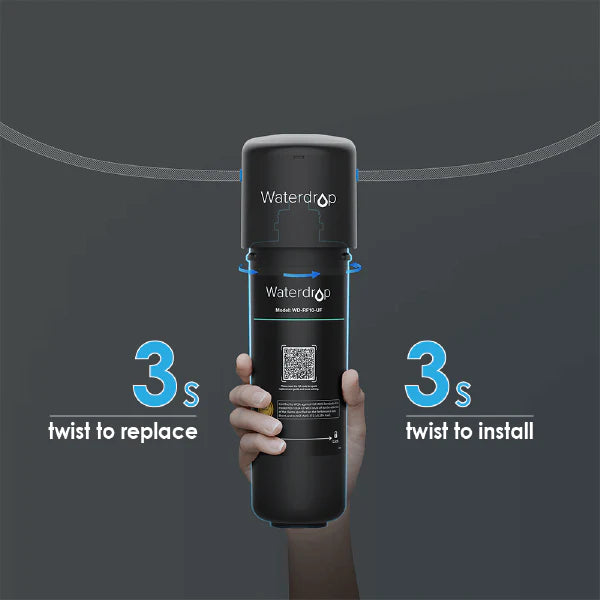 Compatible with WD-UA/UB/UC
The under sink water filters are designed to fit all WD-UA/UB/UC series to meet different water needs. Compatible with all three ways of connection, the filters bring you purified water from your original faucet, our dedicated faucet, or your refrigerator.
Improved filtration
Four-stage filtration. This under sink water purifier adopts an advanced ultrafiltration membrane to reduce, chlorine, taste and odor, sediment, rust, and other heavy metals, which is tested by the third-party laboratory.[1] You don't have to worry about the safety of the filtered water.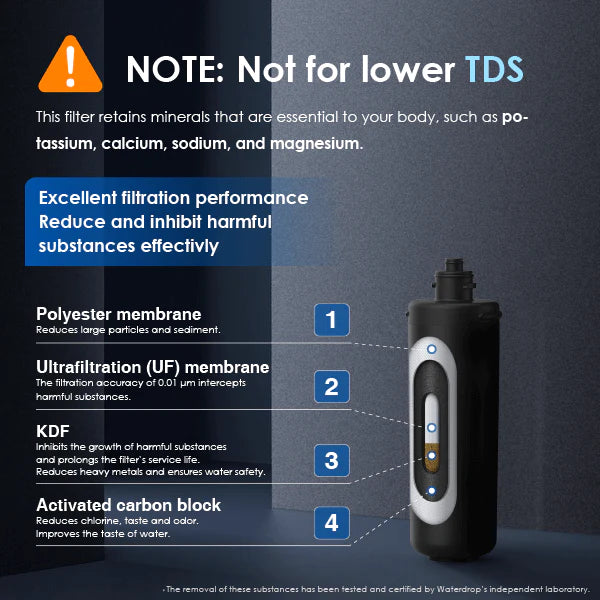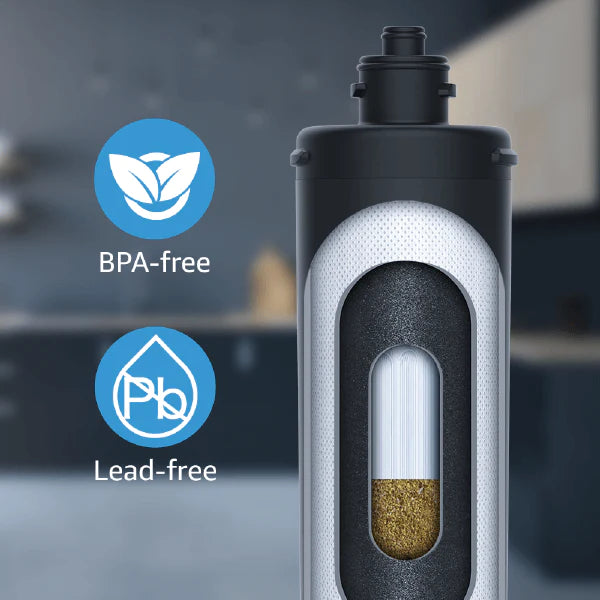 High-Quality material
The under-sink water filter adopts activated carbon block along with other advanced filter media, ensuring efficient and safe filtration. Specially added KDF effectively inhibits the growth of pollutants. The BPA-free, lead-free material ensures more reliable use from the inside out.
Extended filter life
Filtration capacity: 8,000 gallons and 16,000 gallons