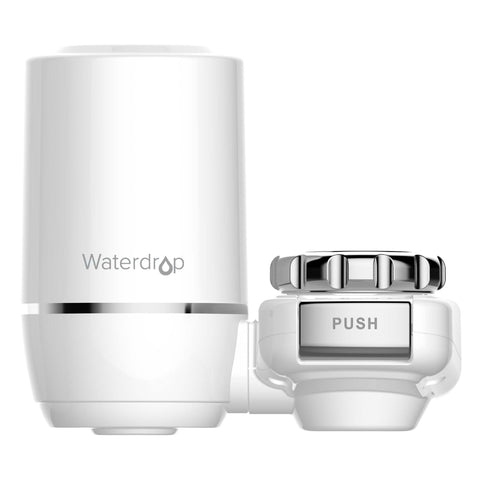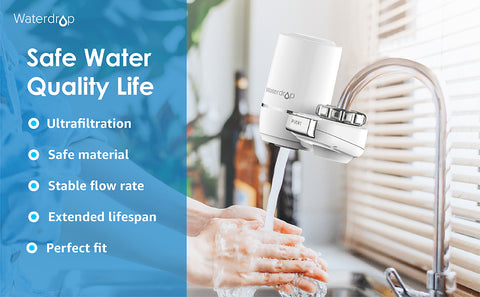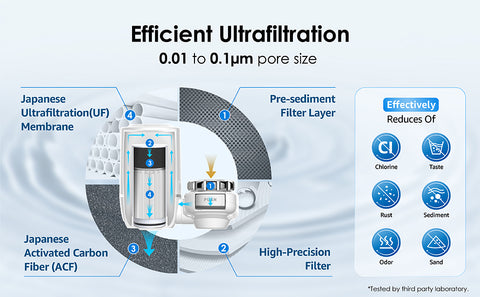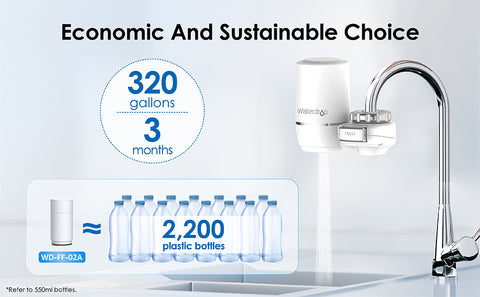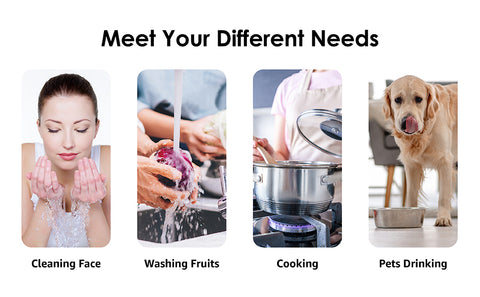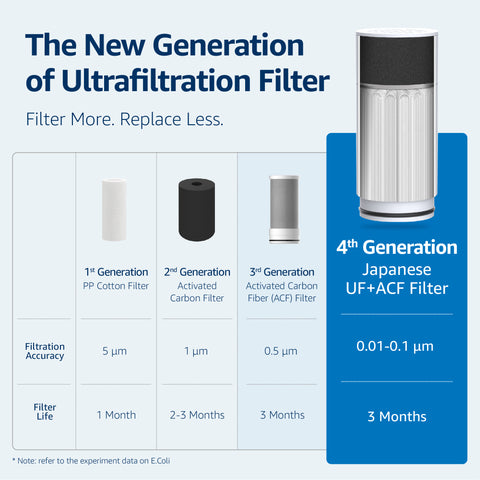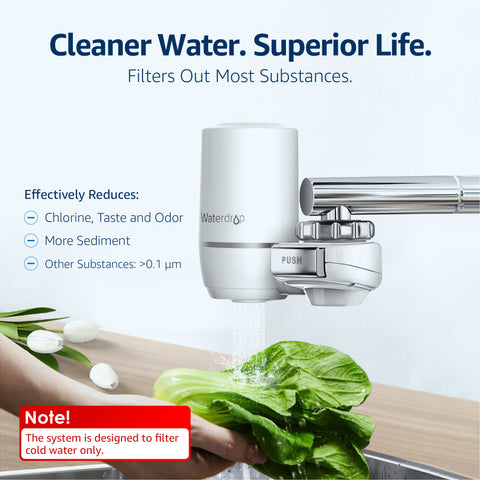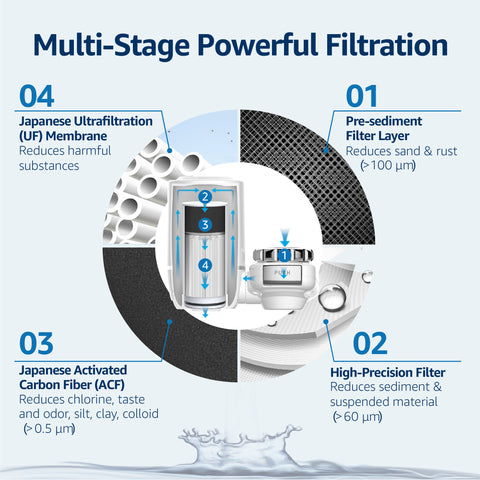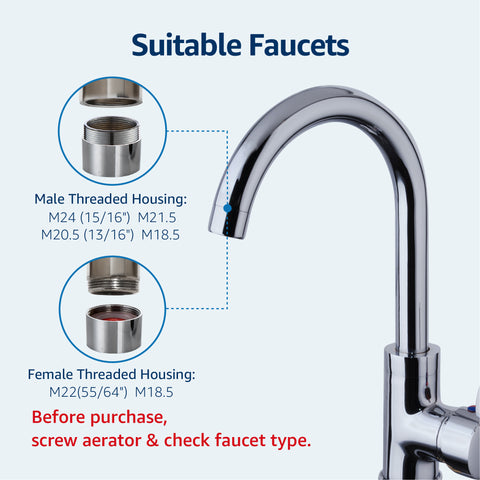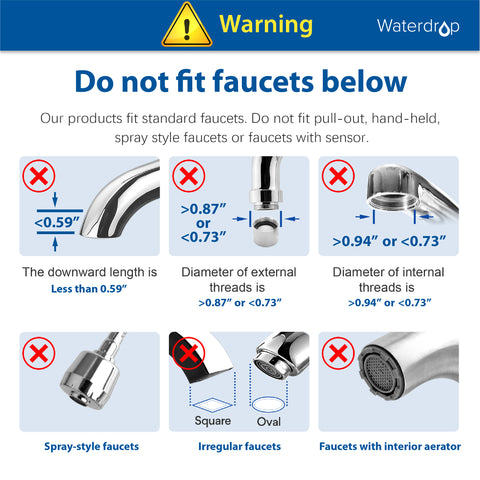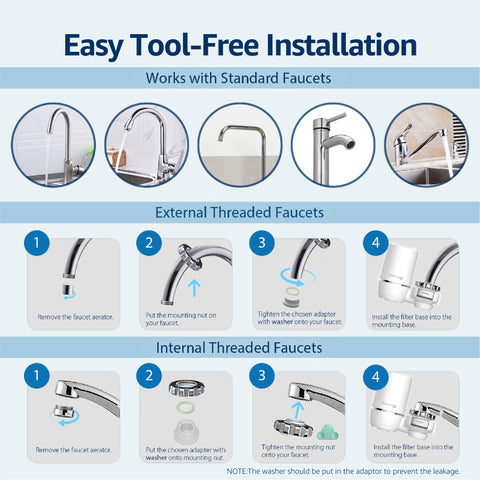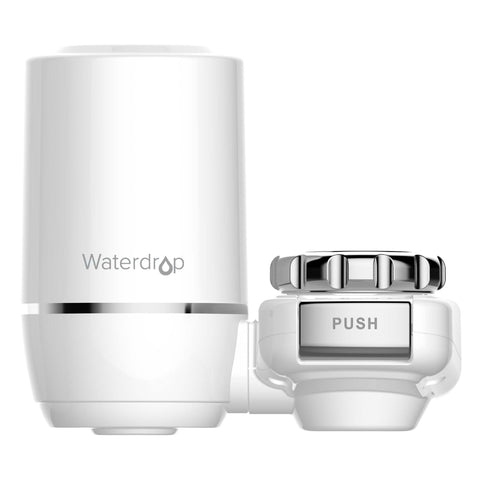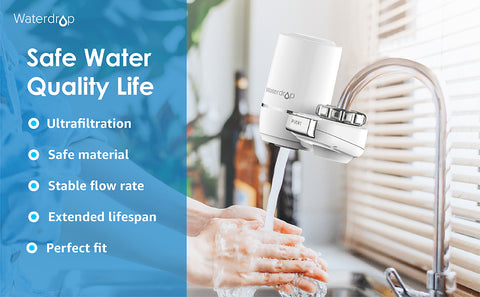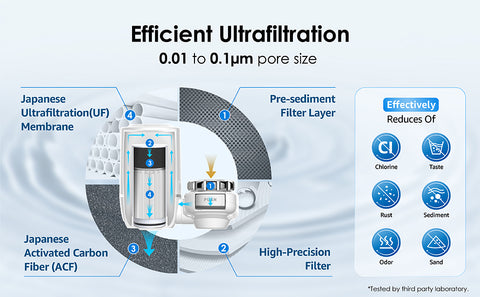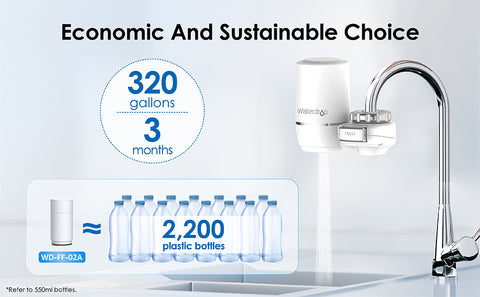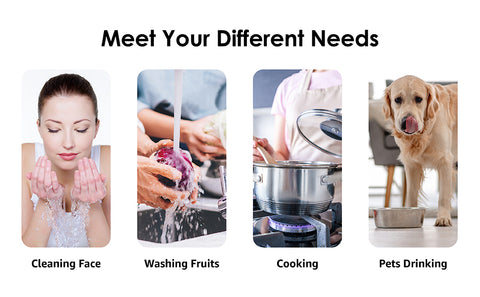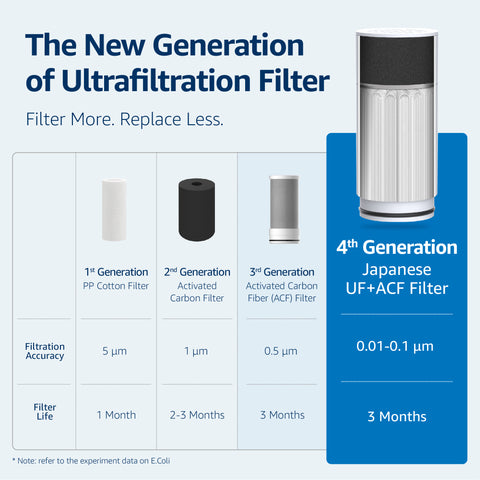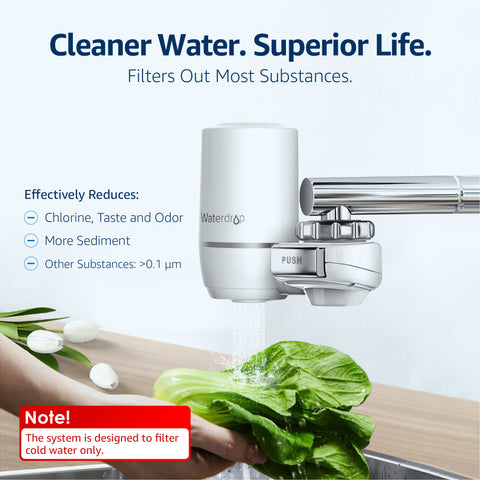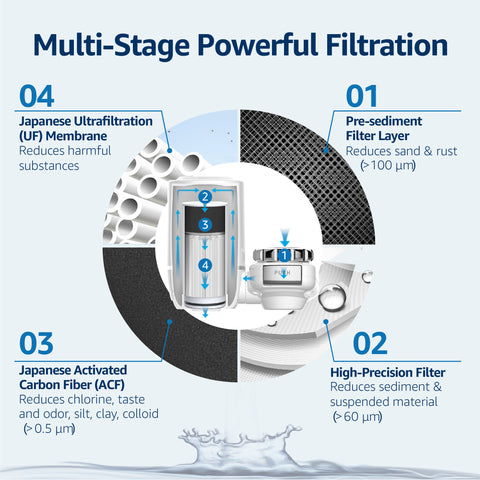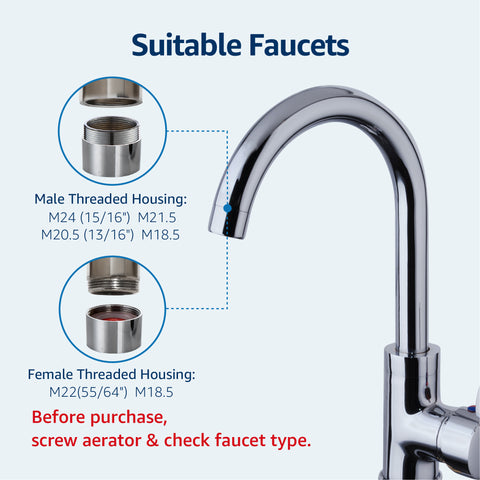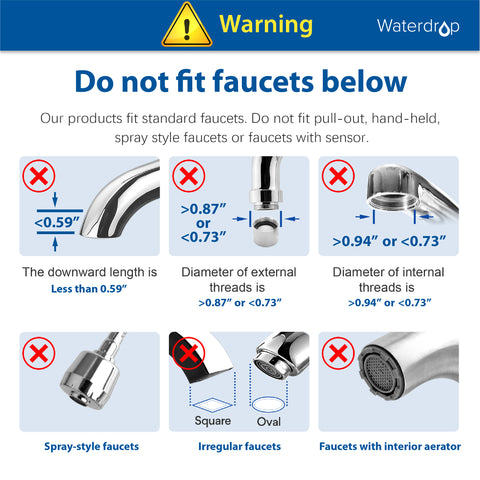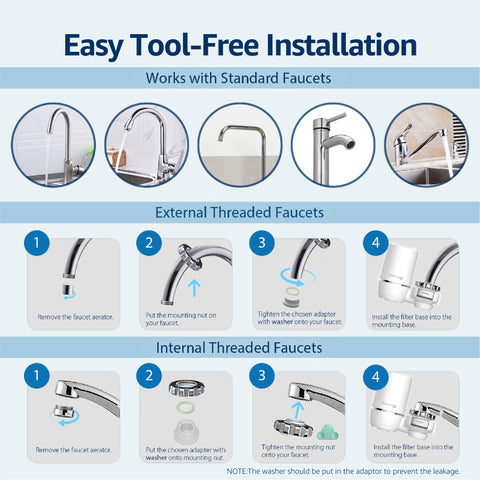 Overview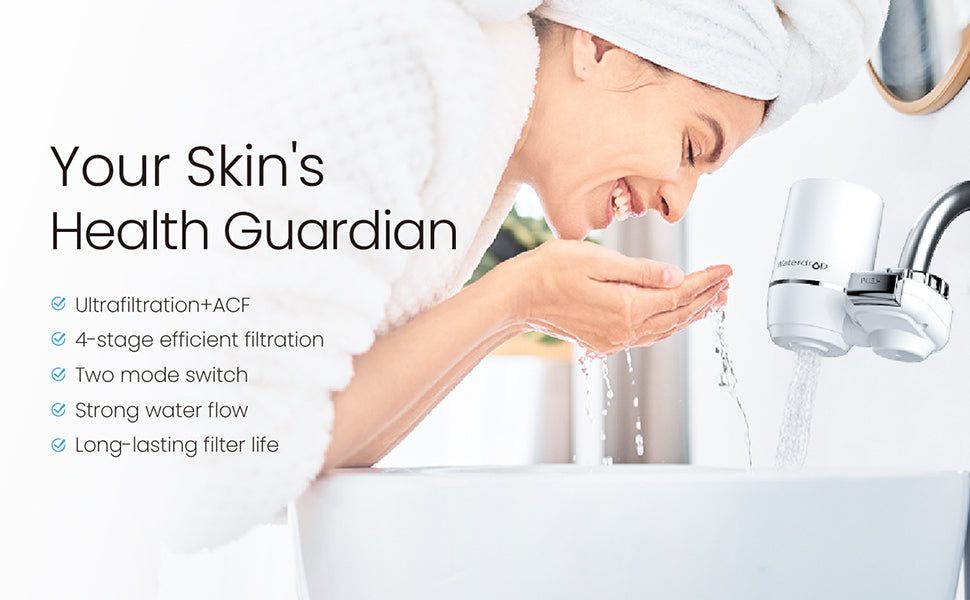 Modern Design
Designed to extend the filter life and only use the filtered water when needed.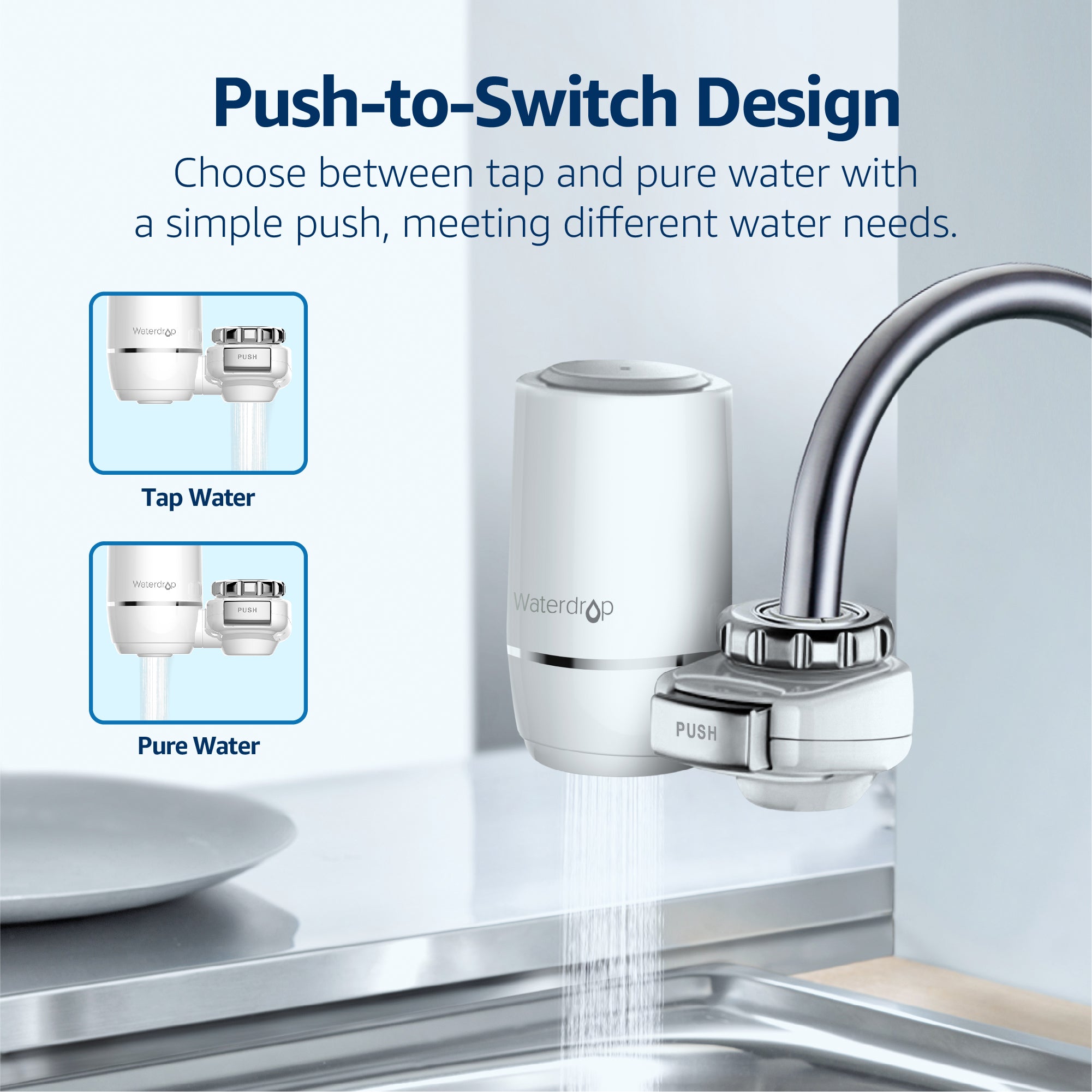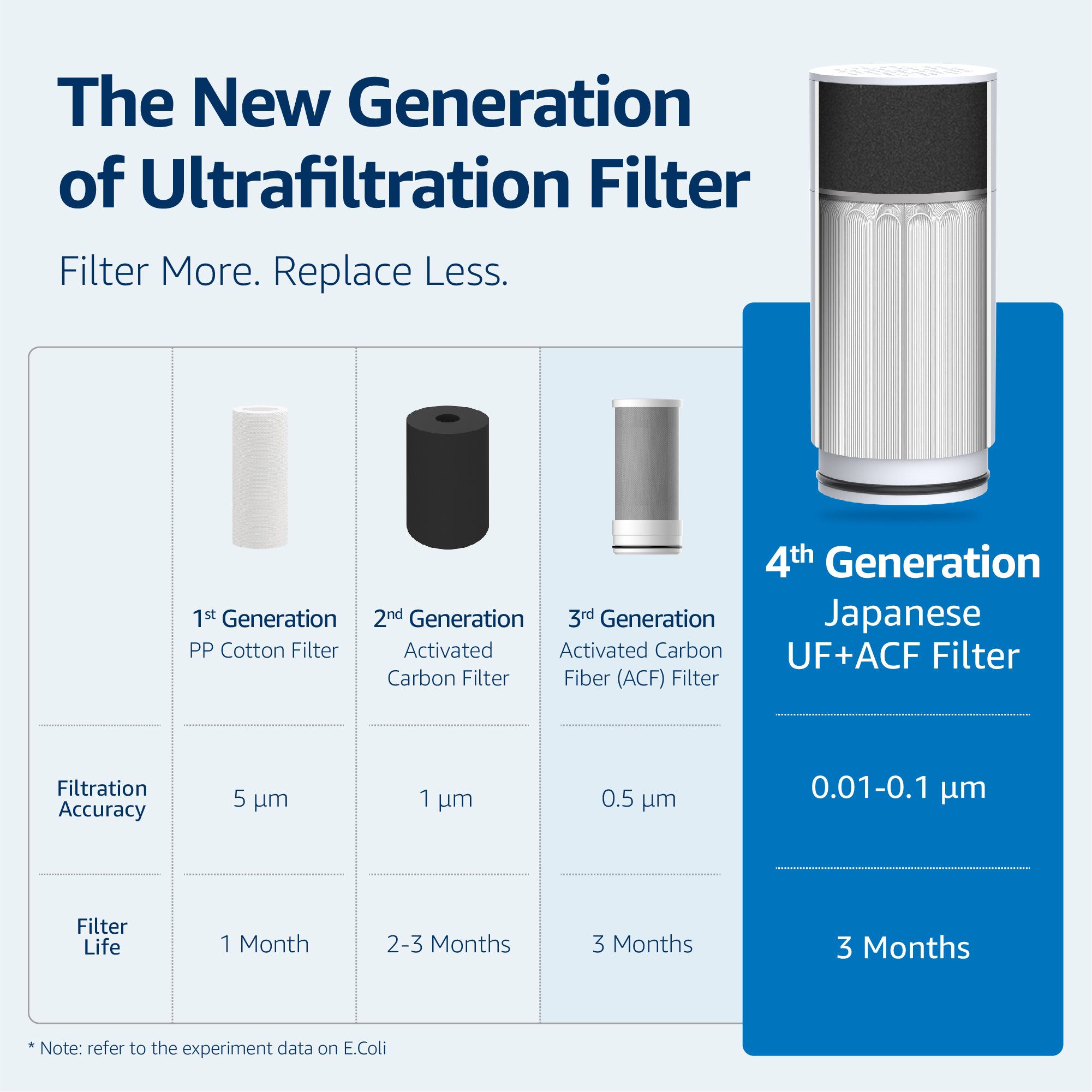 Advanced Filtration
Take skincare to the next level with the most advanced 4th generation ultra-filter
Four Stage Deep Filteration
Blending UF membrane and advanced activated carbon fiber for upgraded filtration, delivering cleaner and safer water. The UF membrane has a tiny pore size ranging from 0.01 to 0.1 microns, which is equivalent to 1/10,000 of the width of a human hair. Adopts advanced ACF, 10x better adsorptive than ordinary carbon to reduce most of chlorine, improving water taste and giving your skin a refreshing treat.